Liberum Capital Reiterates "Buy" Rating for Wincanton plc (WIN)
Liberum Capital reiterated their buy rating on shares of Wincanton plc (LON:WIN) in a research note released on Thursday. Liberum Capital currently has a GBX 275 ($3.59) price target on the stock.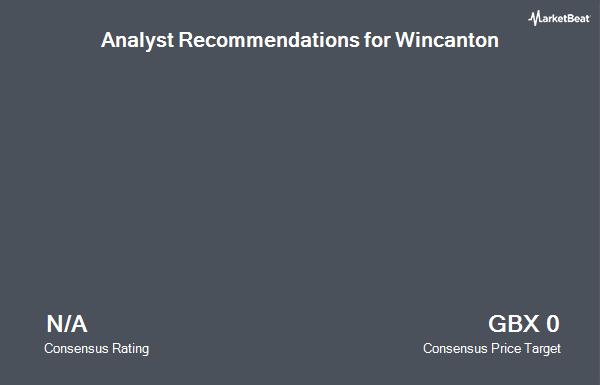 Separately, Numis Securities Ltd reissued a buy rating and issued a GBX 220 ($2.87) target price on shares of Wincanton plc in a research note on Thursday, June 9th. Five analysts have rated the stock with a buy rating, The stock has a consensus rating of Buy and a consensus price target of GBX 243.20 ($3.17).
Wincanton plc (LON:WIN) opened at 190.75 on Thursday. Wincanton plc has a 12 month low of GBX 140.00 and a 12 month high of GBX 218.31. The company's 50-day moving average is GBX 193.53 and its 200-day moving average is GBX 176.21. The stock's market capitalization is GBX 232.51 million.
About Wincanton plc
Wincanton plc is a provider of supply chain solutions. The Company operates through two segments: Contract logistics and Specialist businesses. The Company provides contract logistics solutions to customers across a range of sectors and serves in retail, construction and defense markets. Its services extend from setting up and operating distribution services to bonded warehouses and technology hosting.
Receive News & Ratings for Wincanton plc Daily - Enter your email address below to receive a concise daily summary of the latest news and analysts' ratings for Wincanton plc and related companies with MarketBeat.com's FREE daily email newsletter.