Harsco Corporation (NYSE:HSC) Issues Q3 Earnings Guidance
Harsco Corporation (NYSE:HSC) issued an update on its third quarter earnings guidance on Thursday morning. The company provided EPS guidance of $0.13-0.18 for the period, compared to the Thomson Reuters consensus EPS estimate of $0.14.
Harsco Corporation (NYSE:HSC) traded up 0.90% during midday trading on Friday, hitting $16.75. The stock had a trading volume of 798,956 shares. Harsco Corporation has a 1-year low of $8.52 and a 1-year high of $17.08. The firm has a 50-day moving average price of $16.05 and a 200-day moving average price of $14.22. The firm's market capitalization is $1.34 billion.
Harsco Corporation (NYSE:HSC) last issued its earnings results on Thursday, August 3rd. The industrial products company reported $0.22 EPS for the quarter, topping the Thomson Reuters' consensus estimate of $0.17 by $0.05. Harsco Corporation had a positive return on equity of 20.08% and a negative net margin of 4.48%. The company had revenue of $394.89 million during the quarter, compared to the consensus estimate of $384.40 million. During the same period in the previous year, the company posted $0.15 EPS. The firm's revenue for the quarter was up 6.7% compared to the same quarter last year. On average, equities research analysts anticipate that Harsco Corporation will post $0.62 earnings per share for the current year.
Several research firms recently issued reports on HSC. Zacks Investment Research upgraded Harsco Corporation from a hold rating to a buy rating and set a $17.00 price target for the company in a research note on Tuesday, May 16th. BidaskClub upgraded Harsco Corporation from a buy rating to a strong-buy rating in a research note on Tuesday, June 13th. Finally, KeyCorp restated an overweight rating and issued a $19.00 price target (up from $17.50) on shares of Harsco Corporation in a research note on Monday, June 26th. Three equities research analysts have rated the stock with a hold rating and three have issued a buy rating to the company. The stock presently has a consensus rating of Buy and a consensus price target of $17.00.
In related news, SVP Scott H. Gerson sold 6,706 shares of the business's stock in a transaction on Thursday, May 11th. The stock was sold at an average price of $15.10, for a total value of $101,260.60. Following the completion of the sale, the senior vice president now directly owns 32,125 shares in the company, valued at approximately $485,087.50. The transaction was disclosed in a filing with the Securities & Exchange Commission, which is accessible through the SEC website. Insiders own 0.76% of the company's stock.
COPYRIGHT VIOLATION NOTICE: "Harsco Corporation (NYSE:HSC) Issues Q3 Earnings Guidance" was first posted by Daily Political and is owned by of Daily Political. If you are reading this story on another domain, it was illegally stolen and reposted in violation of United States & international copyright & trademark legislation. The original version of this story can be read at https://www.dailypolitical.com/2017/08/04/harsco-corporation-nysehsc-issues-q3-earnings-guidance.html.
Harsco Corporation Company Profile
Harsco Corporation is a provider of industrial services and engineered products. The Company operates in three segments: Harsco Metals & Minerals, Harsco Industrial and Harsco Rail. The Harsco Metals & Minerals segment provides outsourced on-site services to the global metals industry, with the operations focused in the United States, the United Kingdom, France and Brazil.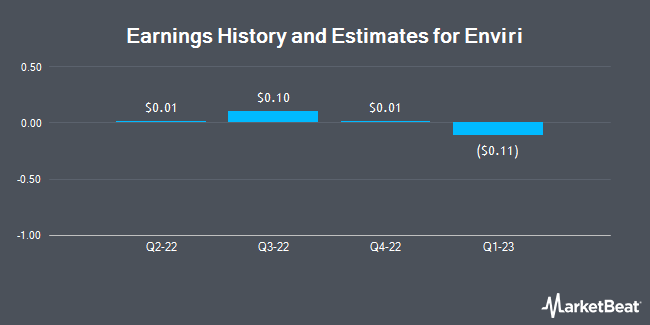 Receive News & Ratings for Harsco Corporation Daily - Enter your email address below to receive a concise daily summary of the latest news and analysts' ratings for Harsco Corporation and related companies with MarketBeat.com's FREE daily email newsletter.