Andrew Tinkler Sells 1,250,000 Shares of Stobart Group Ltd (STOB) Stock
Stobart Group Ltd (LON:STOB) insider Andrew Tinkler sold 1,250,000 shares of the business's stock in a transaction that occurred on Tuesday, September 19th. The shares were sold at an average price of GBX 291 ($3.92), for a total value of £3,637,500 ($4,904,273.97).
Stobart Group Ltd (STOB) opened at 285.00 on Friday. The company's 50-day moving average price is GBX 286.68 and its 200-day moving average price is GBX 259.00. The firm's market cap is GBX 985.81 million. Stobart Group Ltd has a 52-week low of GBX 149.50 and a 52-week high of GBX 304.40.
The business also recently announced a dividend, which will be paid on Friday, October 6th. Stockholders of record on Thursday, September 14th will be issued a GBX 4.50 ($0.06) dividend. The ex-dividend date of this dividend is Thursday, September 14th. This represents a dividend yield of 1.48%.
COPYRIGHT VIOLATION NOTICE: "Andrew Tinkler Sells 1,250,000 Shares of Stobart Group Ltd (STOB) Stock" was originally published by Daily Political and is owned by of Daily Political. If you are accessing this piece of content on another publication, it was stolen and reposted in violation of US & international trademark and copyright laws. The original version of this piece of content can be viewed at https://www.dailypolitical.com/2017/09/21/andrew-tinkler-sells-1250000-shares-of-stobart-group-ltd-stob-stock.html.
Stobart Group Company Profile
Stobart Group Limited is engaged in infrastructure and support service businesses operating in the biomass energy, aviation and railway maintenance sectors, as well as has investments in a national property and logistics portfolio. Its segments are Energy, Aviation, Rail, Infrastructure and Investments.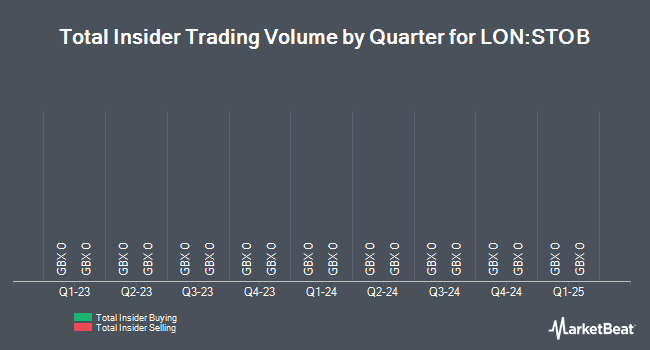 Receive News & Ratings for Stobart Group Ltd Daily - Enter your email address below to receive a concise daily summary of the latest news and analysts' ratings for Stobart Group Ltd and related companies with MarketBeat.com's FREE daily email newsletter.