Neonode Inc. (NEON) Issues Earnings Results
Neonode Inc. (NASDAQ:NEON) released its earnings results on Thursday. The electronics maker reported ($0.02) earnings per share (EPS) for the quarter, missing the Zacks' consensus estimate of ($0.01) by ($0.01), Bloomberg Earnings reports. The firm had revenue of $2.31 million for the quarter, compared to the consensus estimate of $2.56 million. Neonode had a negative return on equity of 123.74% and a negative net margin of 48.19%.
Neonode (NEON) traded up $0.01 during trading on Friday, hitting $1.02. 73,836 shares of the stock were exchanged, compared to its average volume of 138,552. Neonode has a one year low of $0.98 and a one year high of $2.19. The company has a debt-to-equity ratio of 0.85, a current ratio of 1.06 and a quick ratio of 0.74.
A number of equities analysts have issued reports on the company. Zacks Investment Research upgraded Neonode from a "sell" rating to a "hold" rating in a report on Tuesday, October 17th. Cowen and Company restated an "outperform" rating and set a $3.00 price objective (down from $4.00) on shares of Neonode in a research note on Friday, August 11th. ValuEngine upgraded shares of Neonode from a "sell" rating to a "hold" rating in a research note on Thursday, September 28th. Finally, Craig Hallum downgraded shares of Neonode from a "buy" rating to a "hold" rating in a research note on Wednesday, August 9th.
COPYRIGHT VIOLATION NOTICE: This news story was originally reported by Daily Political and is the sole property of of Daily Political. If you are accessing this news story on another domain, it was stolen and republished in violation of US and international trademark & copyright law. The original version of this news story can be accessed at https://www.dailypolitical.com/2017/11/10/neonode-inc-neon-issues-earnings-results.html.
Neonode Company Profile
Neonode Inc, formerly SBE, Inc, develops and licenses user interfaces and optical infrared touch solutions. The Company's technology offers multiple features, including the ability to sense an object's size, depth, velocity, pressure and proximity to any type of surface. It operates through the touch technology licensing business segment.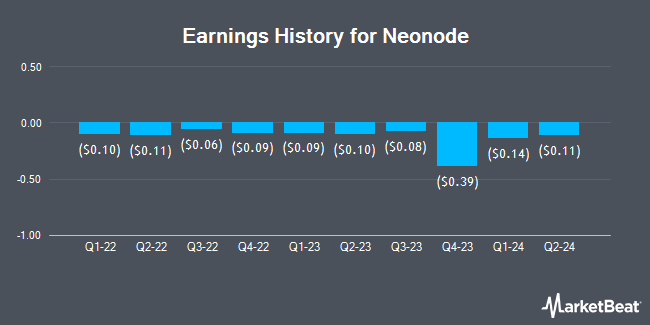 Receive News & Ratings for Neonode Inc. Daily - Enter your email address below to receive a concise daily summary of the latest news and analysts' ratings for Neonode Inc. and related companies with MarketBeat.com's FREE daily email newsletter.