Goldman Sachs Group Analysts Give Nestle (NESN) a CHF 95 Price Target
Goldman Sachs Group set a CHF 95 target price on Nestle (VTX:NESN) in a research note released on Wednesday. The brokerage currently has a buy rating on the stock.
A number of other equities research analysts have also issued reports on the company. JPMorgan Chase & Co. reissued a buy rating on shares of Nestle in a research note on Monday, December 18th. Royal Bank of Canada set a CHF 87 price objective on Nestle and gave the stock a buy rating in a report on Tuesday, October 24th. Kepler Capital Markets set a CHF 95 price objective on Nestle and gave the stock a buy rating in a report on Wednesday, December 6th. UBS Group set a CHF 92 price objective on Nestle and gave the stock a buy rating in a report on Thursday, October 19th. Finally, Credit Suisse Group set a CHF 76 price objective on Nestle and gave the stock a sell rating in a report on Wednesday, September 20th. Two investment analysts have rated the stock with a sell rating, seven have issued a hold rating and ten have given a buy rating to the company's stock. The company currently has an average rating of Hold and an average target price of CHF 87.36.
Shares of Nestle (VTX:NESN) opened at CHF 82.28 on Wednesday. Nestle has a one year low of CHF 71.45 and a one year high of CHF 86.40. The stock has a market capitalization of $256,070.00 and a P/E ratio of 27.43.
COPYRIGHT VIOLATION NOTICE: This piece was originally published by Daily Political and is owned by of Daily Political. If you are viewing this piece on another website, it was stolen and republished in violation of United States and international trademark and copyright law. The legal version of this piece can be accessed at https://www.dailypolitical.com/2018/01/19/goldman-sachs-group-analysts-give-nestle-nesn-a-chf-95-price-target.html.
About Nestle
Nestle SA is a nutrition, health and wellness company. The Company's segments are Zone Europe, Middle East and North Africa (EMENA); Zone Americas (AMS); Zone Asia, Oceania and sub-Saharan Africa (AOA); Nestle Waters; Nestle Nutrition, and Other Businesses. The Company operates in the United States, Greater China Region, Switzerland and Rest of the World.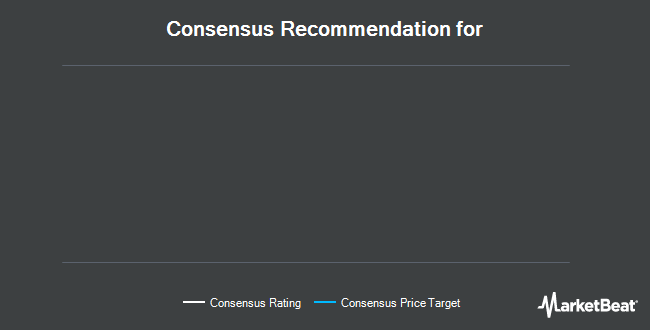 Receive News & Ratings for Nestle Daily - Enter your email address below to receive a concise daily summary of the latest news and analysts' ratings for Nestle and related companies with MarketBeat.com's FREE daily email newsletter.