Evans Bancorp Inc. (EVBN) Plans Dividend Increase – $0.46 Per Share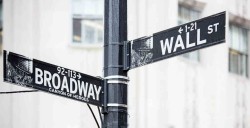 Evans Bancorp Inc. (NYSEAMERICAN:EVBN) declared a semiannual dividend on Wednesday, February 21st, Wall Street Journal reports. Investors of record on Tuesday, March 13th will be paid a dividend of 0.46 per share by the bank on Tuesday, April 3rd. This represents a yield of 2.16%. The ex-dividend date is Monday, March 12th. This is an increase from Evans Bancorp's previous semiannual dividend of $0.40.
Shares of Evans Bancorp (NYSEAMERICAN:EVBN) traded up $1.55 during mid-day trading on Wednesday, reaching $42.50. The company had a trading volume of 4,804 shares, compared to its average volume of 13,649. The firm has a market cap of $203.12, a PE ratio of 18.96 and a beta of 0.35. Evans Bancorp has a 1 year low of $35.10 and a 1 year high of $47.08.
An institutional investor recently bought a new position in Evans Bancorp stock. State Street Corp bought a new position in shares of Evans Bancorp Inc. (NYSEAMERICAN:EVBN) during the 2nd quarter, according to the company in its most recent filing with the SEC. The fund bought 50,077 shares of the bank's stock, valued at approximately $2,002,000. State Street Corp owned 1.05% of Evans Bancorp at the end of the most recent quarter.
Separately, Hovde Group upgraded Evans Bancorp from a "market perform" rating to an "outperform" rating and set a $49.00 price target on the stock in a research report on Wednesday, January 10th.
WARNING: "Evans Bancorp Inc. (EVBN) Plans Dividend Increase – $0.46 Per Share" was reported by Daily Political and is the sole property of of Daily Political. If you are accessing this article on another website, it was illegally stolen and reposted in violation of US and international trademark and copyright laws. The original version of this article can be viewed at https://www.dailypolitical.com/2018/02/21/evans-bancorp-inc-evbn-plans-dividend-increase-0-46-per-share.html.
Evans Bancorp Company Profile
Evans Bancorp, Inc is a financial holding company. The Company conducts its business through its subsidiaries, such as Evans Bank, N.A. (the Bank), which provides a range of banking services to consumer and commercial customers in Western New York, and Evans National Financial Services, LLC (ENFS), which hold interests in The Evans Agency, LLC (TEA), which sells various premium-based insurance policies on a commission basis.
Receive News & Ratings for Evans Bancorp Daily - Enter your email address below to receive a concise daily summary of the latest news and analysts' ratings for Evans Bancorp and related companies with MarketBeat.com's FREE daily email newsletter.