Insider Buying: IsoRay, Inc. (ISR) CEO Buys 50,000 Shares of Stock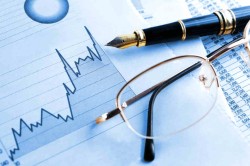 IsoRay, Inc. (NYSEAMERICAN:ISR) CEO Thomas C. Lavoy purchased 50,000 shares of IsoRay stock in a transaction dated Thursday, March 1st. The stock was bought at an average cost of $0.44 per share, with a total value of $22,000.00. The purchase was disclosed in a legal filing with the Securities & Exchange Commission, which is available at this link.
IsoRay, Inc. (ISR) traded up $0.01 on Friday, hitting $0.45. The stock had a trading volume of 81,546 shares, compared to its average volume of 146,150. The company has a market cap of $25.11, a price-to-earnings ratio of -4.09 and a beta of 1.22. IsoRay, Inc. has a 52-week low of $0.38 and a 52-week high of $0.69.
IsoRay (NYSEAMERICAN:ISR) last released its quarterly earnings results on Thursday, February 8th. The healthcare company reported ($0.03) EPS for the quarter, missing the Thomson Reuters' consensus estimate of ($0.02) by ($0.01). IsoRay had a negative return on equity of 69.11% and a negative net margin of 95.25%. The company had revenue of $1.54 million during the quarter.
Separately, Maxim Group set a $3.00 price target on IsoRay and gave the stock a "buy" rating in a research report on Wednesday, January 24th.
TRADEMARK VIOLATION NOTICE: This story was first reported by Daily Political and is the property of of Daily Political. If you are viewing this story on another domain, it was illegally copied and reposted in violation of US and international trademark and copyright legislation. The correct version of this story can be accessed at https://www.dailypolitical.com/2018/03/04/insider-buying-isoray-inc-isr-ceo-buys-50000-shares-of-stock.html.
About IsoRay
IsoRay, Inc is a medical technology company. The Company, through its subsidiary, IsoRay Medical, Inc, develops, manufactures and sells isotope-based medical products and devices for the treatment of cancer and other malignant diseases. The Company is engaged in the production and sales of Cesium-131 (Cs-131) brachytherapy seeds.
Receive News & Ratings for IsoRay Daily - Enter your email address below to receive a concise daily summary of the latest news and analysts' ratings for IsoRay and related companies with MarketBeat.com's FREE daily email newsletter.