J.W. Mays (MAYS) Scheduled to Post Earnings on Tuesday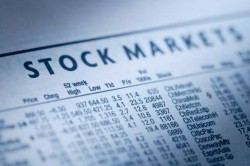 J.W. Mays (NASDAQ:MAYS) is scheduled to post its quarterly earnings results before the market opens on Tuesday, March 6th.
Shares of J.W. Mays (MAYS) opened at $38.00 on Monday. J.W. Mays has a 52-week low of $33.55 and a 52-week high of $47.00. The company has a debt-to-equity ratio of 0.13, a quick ratio of 3.33 and a current ratio of 3.33. The stock has a market capitalization of $76.60, a P/E ratio of 41.76 and a beta of -0.17.
Separately, TheStreet downgraded J.W. Mays from a "b-" rating to a "c" rating in a research report on Monday, December 4th.
COPYRIGHT VIOLATION WARNING: This piece of content was published by Daily Political and is owned by of Daily Political. If you are viewing this piece of content on another domain, it was stolen and republished in violation of U.S. & international trademark and copyright legislation. The original version of this piece of content can be accessed at https://www.dailypolitical.com/2018/03/04/j-w-mays-mays-scheduled-to-post-earnings-on-tuesday.html.
J.W. Mays Company Profile
J.W. Mays, Inc is engaged in operating a range of commercial real estate properties. The Company's properties include Brooklyn, New York-Fulton Street at Bond Street; Brooklyn, New York-Jowein building at Elm Place; Jamaica, New York-Jamaica Avenue at 169th Street; Fishkill, New York-Route 9 at Interstate Highway 84; Levittown, New York-Hempstead Turnpike; Massapequa, New York-Sunrise Highway; Circleville, Ohio-Tarlton Road, and Brooklyn, New York-Truck bays, passage facilities and tunnel-Schermerhorn Street, and Livingston Street.
Receive News & Ratings for J.W. Mays Daily - Enter your email address below to receive a concise daily summary of the latest news and analysts' ratings for J.W. Mays and related companies with MarketBeat.com's FREE daily email newsletter.