Advaxis (ADXS) Announces Earnings Results, Beats Estimates By $0.06 EPS

Advaxis (NASDAQ:ADXS) issued its quarterly earnings results on Monday. The biotechnology company reported ($0.49) earnings per share for the quarter, beating the Zacks' consensus estimate of ($0.55) by $0.06, Yahoo Finance reports. The firm had revenue of $2.06 million for the quarter, compared to analyst estimates of $3.03 million. Advaxis had a negative net margin of 940.64% and a negative return on equity of 131.78%.
Advaxis (NASDAQ ADXS) opened at $1.95 on Wednesday. Advaxis has a 12 month low of $1.75 and a 12 month high of $9.55.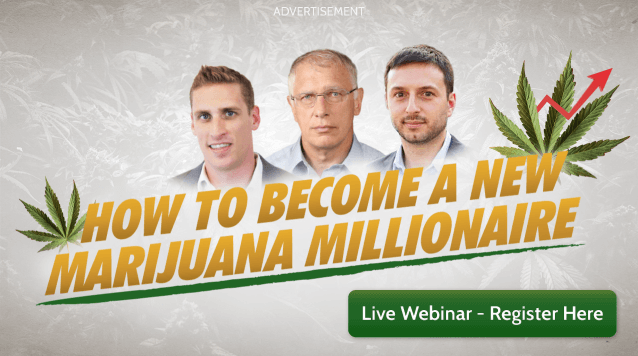 ADXS has been the topic of a number of research reports. HC Wainwright set a $23.00 price target on shares of Advaxis and gave the company a "buy" rating in a research note on Wednesday, December 27th. Cantor Fitzgerald set a $19.00 price target on shares of Advaxis and gave the company a "buy" rating in a research note on Thursday, December 28th. Finally, ValuEngine raised shares of Advaxis from a "strong sell" rating to a "sell" rating in a research note on Friday, February 2nd.
TRADEMARK VIOLATION WARNING: This news story was reported by Daily Political and is the sole property of of Daily Political. If you are accessing this news story on another website, it was illegally copied and reposted in violation of US and international trademark & copyright laws. The original version of this news story can be viewed at https://www.dailypolitical.com/2018/03/14/advaxis-adxs-announces-earnings-results-beats-estimates-by-0-06-eps-2.html.
About Advaxis
Advaxis, Inc is a clinical-stage biotechnology company focused on the discovery, development and commercialization of Listeria monocytogenes (Lm)-Listeriolysin O (LLO) cancer immunotherapies. These immunotherapies are based on a platform technology that utilizes live attenuated Lm bioengineered to secrete antigen/adjuvant fusion proteins.
Receive News & Ratings for Advaxis Daily - Enter your email address below to receive a concise daily summary of the latest news and analysts' ratings for Advaxis and related companies with MarketBeat.com's FREE daily email newsletter.