PulteGroup, Inc. (PHM) to Issue $0.09 Quarterly Dividend
PulteGroup, Inc. (NYSE:PHM) declared a quarterly dividend on Thursday, February 8th, RTT News reports. Investors of record on Friday, March 16th will be given a dividend of 0.09 per share by the construction company on Tuesday, April 3rd. This represents a $0.36 dividend on an annualized basis and a dividend yield of 1.18%. The ex-dividend date of this dividend is Thursday, March 15th.
PulteGroup has increased its dividend payment by an average of 21.6% per year over the last three years. PulteGroup has a dividend payout ratio of 16.4% meaning its dividend is sufficiently covered by earnings. Analysts expect PulteGroup to earn $3.52 per share next year, which means the company should continue to be able to cover its $0.36 annual dividend with an expected future payout ratio of 10.2%.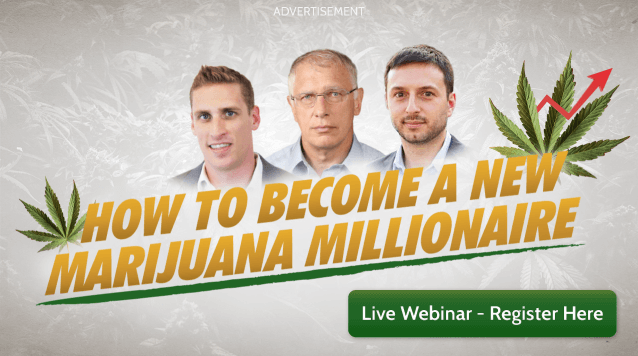 PulteGroup (NYSE:PHM) opened at $30.44 on Wednesday. The firm has a market capitalization of $8,645.51, a P/E ratio of 21.14, a P/E/G ratio of 0.47 and a beta of 1.12. PulteGroup has a 1-year low of $21.41 and a 1-year high of $35.21.
PulteGroup (NYSE:PHM) last posted its earnings results on Tuesday, January 30th. The construction company reported $0.85 earnings per share for the quarter, hitting analysts' consensus estimates of $0.85. The business had revenue of $2.79 billion for the quarter, compared to analyst estimates of $2.82 billion. PulteGroup had a return on equity of 15.52% and a net margin of 5.22%. The firm's revenue was up 12.1% compared to the same quarter last year. During the same period in the previous year, the firm earned $0.67 EPS. equities research analysts anticipate that PulteGroup will post 3.11 EPS for the current year.
In other PulteGroup news, Director Patrick J. Oleary sold 8,677 shares of the company's stock in a transaction on Wednesday, February 21st. The stock was sold at an average price of $30.03, for a total value of $260,570.31. Following the transaction, the director now directly owns 90,687 shares of the company's stock, valued at approximately $2,723,330.61. The sale was disclosed in a legal filing with the SEC, which is accessible through this link. Corporate insiders own 0.71% of the company's stock.
A number of research firms recently weighed in on PHM. Royal Bank of Canada set a $39.00 target price on PulteGroup and gave the stock a "buy" rating in a report on Wednesday, February 14th. B. Riley lowered PulteGroup from a "buy" rating to a "neutral" rating and boosted their target price for the stock from $31.00 to $36.00 in a report on Wednesday, January 3rd. Buckingham Research lowered PulteGroup from a "buy" rating to a "neutral" rating and set a $33.00 target price on the stock. in a report on Tuesday, November 14th. Wedbush upped their price objective on PulteGroup from $27.00 to $35.00 and gave the company a "neutral" rating in a report on Friday, December 29th. Finally, Credit Suisse Group reaffirmed an "outperform" rating and issued a $38.00 price objective (up from $32.00) on shares of PulteGroup in a report on Monday, January 22nd. They noted that the move was a valuation call. One equities research analyst has rated the stock with a sell rating, eight have assigned a hold rating, six have assigned a buy rating and two have issued a strong buy rating to the company. PulteGroup has an average rating of "Buy" and an average price target of $32.85.
PulteGroup declared that its board has authorized a share repurchase program on Tuesday, January 30th that allows the company to buyback $500.00 million in outstanding shares. This buyback authorization allows the construction company to repurchase shares of its stock through open market purchases. Shares buyback programs are generally a sign that the company's management believes its shares are undervalued.
COPYRIGHT VIOLATION WARNING: "PulteGroup, Inc. (PHM) to Issue $0.09 Quarterly Dividend" was posted by Daily Political and is the property of of Daily Political. If you are accessing this piece on another site, it was illegally stolen and republished in violation of U.S. & international copyright and trademark law. The correct version of this piece can be viewed at https://www.dailypolitical.com/2018/03/14/pultegroup-inc-phm-to-issue-0-09-quarterly-dividend.html.
PulteGroup Company Profile
PulteGroup, Inc is a homebuilder in the United States. The Company's segments include Homebuilding and Financial Services. Its Homebuilding operations are engaged in the acquisition and development of land primarily for residential purposes within the United States and the construction of housing on such land.
Receive News & Ratings for PulteGroup Daily - Enter your email address below to receive a concise daily summary of the latest news and analysts' ratings for PulteGroup and related companies with MarketBeat.com's FREE daily email newsletter.