CryoLife (CRY) Set to Announce Earnings on Tuesday
CryoLife (NYSE:CRY) will post its quarterly earnings results after the market closes on Tuesday, April 24th. Analysts expect CryoLife to post earnings of $0.04 per share for the quarter. CryoLife has set its FY18 guidance at $0.29-0.32 EPS.
CryoLife (NYSE:CRY) last announced its quarterly earnings results on Wednesday, March 7th. The medical equipment provider reported $0.11 earnings per share (EPS) for the quarter, meeting the Zacks' consensus estimate of $0.11. The business had revenue of $52.80 million during the quarter, compared to the consensus estimate of $48.40 million. CryoLife had a net margin of 1.95% and a return on equity of 5.93%. The business's revenue was up 17.3% compared to the same quarter last year. During the same quarter last year, the firm posted $0.09 EPS. On average, analysts expect CryoLife to post $0 EPS for the current fiscal year and $0 EPS for the next fiscal year.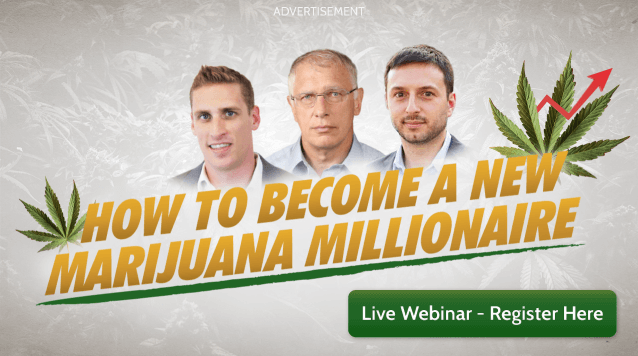 Shares of CRY opened at $22.25 on Tuesday. The company has a quick ratio of 3.09, a current ratio of 4.18 and a debt-to-equity ratio of 0.81. The stock has a market capitalization of $721.01, a PE ratio of 55.63 and a beta of 0.73. CryoLife has a 52-week low of $14.02 and a 52-week high of $24.00.
In other CryoLife news, Director C Elkins Ronald sold 2,000 shares of the firm's stock in a transaction dated Thursday, March 8th. The shares were sold at an average price of $22.00, for a total transaction of $44,000.00. Following the completion of the transaction, the director now directly owns 97,849 shares in the company, valued at approximately $2,152,678. The transaction was disclosed in a legal filing with the Securities & Exchange Commission, which is accessible through
this hyperlink
. Company insiders own 3.97% of the company's stock.
A number of equities analysts have recently issued reports on the stock. Zacks Investment Research downgraded shares of CryoLife from a "hold" rating to a "sell" rating in a report on Tuesday, March 13th. Canaccord Genuity reiterated a "buy" rating and issued a $28.00 price target (up previously from $25.00) on shares of CryoLife in a report on Friday, March 9th. Northland Securities reiterated a "buy" rating and issued a $23.50 price target on shares of CryoLife in a report on Thursday, March 8th. Finally, ValuEngine downgraded shares of CryoLife from a "hold" rating to a "sell" rating in a report on Wednesday, March 7th. Three investment analysts have rated the stock with a sell rating and three have assigned a buy rating to the company's stock. The company presently has a consensus rating of "Hold" and a consensus target price of $25.83.
TRADEMARK VIOLATION WARNING: This report was reported by Daily Political and is the property of of Daily Political. If you are viewing this report on another domain, it was illegally stolen and reposted in violation of United States & international copyright & trademark legislation. The correct version of this report can be viewed at https://www.dailypolitical.com/2018/04/17/cryolife-cry-set-to-announce-earnings-on-tuesday.html.
About CryoLife
CryoLife, Inc is a medical devices company, which engages in the processing and distribution of implantable human tissues for use in cardiac and vascular surgeries. It operates through the Medical Devices and Preservation Services segments. The Medical Devices segment includes BioGlue; BioFoam; On-X products; CardioGenesis cardiac laser therapy; PerClot; PhotoFix, Hemodialysis Reliable Outflow Graft; and ProCol Vascular Bioprosthesis.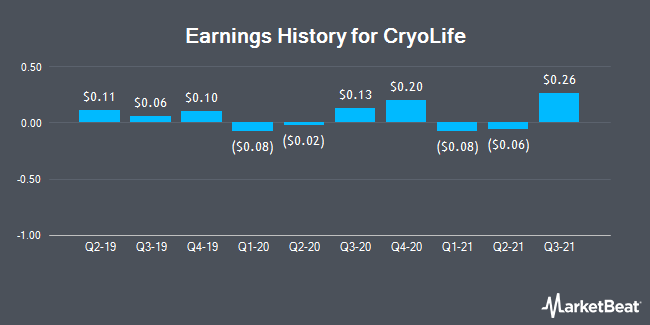 Receive News & Ratings for CryoLife Daily - Enter your email address below to receive a concise daily summary of the latest news and analysts' ratings for CryoLife and related companies with MarketBeat.com's FREE daily email newsletter.