Integrity Gaming (IGAMF) Stock Rating Upgraded by Zacks Investment Research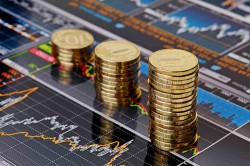 Integrity Gaming (OTCMKTS:IGAMF) was upgraded by Zacks Investment Research from a "hold" rating to a "buy" rating in a research report issued to clients and investors on Wednesday. The brokerage presently has a $0.25 price target on the stock. Zacks Investment Research's target price indicates a potential downside of 17.22% from the company's current price.
According to Zacks, "Integrity Gaming Corp. provides capital and gaming machines to casino operators. Integrity Gaming Corp., formerly known as Poydras Gaming Finance Corp., is headquartered in Vancouver, Canada. "
Shares of OTCMKTS:IGAMF opened at $0.30 on Wednesday. The stock has a market capitalization of $8.27 million and a P/E ratio of -1.26. Integrity Gaming has a 52 week low of $0.14 and a 52 week high of $0.38.
Integrity Gaming (OTCMKTS:IGAMF) last announced its quarterly earnings data on Wednesday, April 25th. The company reported ($0.11) EPS for the quarter. The firm had revenue of $4.06 million during the quarter. Integrity Gaming had a negative net margin of 51.73% and a negative return on equity of 165.88%. equities analysts forecast that Integrity Gaming will post -0.13 EPS for the current year.
Integrity Gaming Company Profile
Integrity Gaming Corp. operates slot routes in the United States. The company operates slot routes with approximately 2,600 gaming machines across casinos in Oklahoma and Texas. It also offers gaming equipment, such as slot machines and electronic table games, as well as project financing to owners, operators, and managers of casinos and other regulated gaming venues; and works with casinos, new casino developments, and gaming machine suppliers.
Get a free copy of the Zacks research report on Integrity Gaming (IGAMF)
For more information about research offerings from Zacks Investment Research, visit Zacks.com
Receive News & Ratings for Integrity Gaming Daily - Enter your email address below to receive a concise daily summary of the latest news and analysts' ratings for Integrity Gaming and related companies with MarketBeat.com's FREE daily email newsletter.