ValuEngine Lowers Stellar Biotechnologies (SBOT) to Sell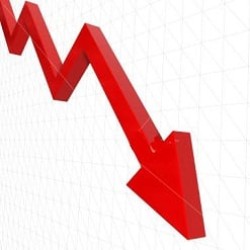 ValuEngine lowered shares of Stellar Biotechnologies (NASDAQ:SBOT) from a hold rating to a sell rating in a research note released on Monday.
Shares of SBOT stock opened at $2.26 on Monday. The company has a market capitalization of $3.25 million, a P/E ratio of -0.66 and a beta of 0.43. Stellar Biotechnologies has a 1 year low of $2.28 and a 1 year high of $2.35.
Stellar Biotechnologies Company Profile
Stellar Biotechnologies, Inc, a biotechnology company, engages in the aquaculture, research and development, manufacture, and commercialization of keyhole limpet hemocyanin (KLH) protein in Europe, North America, and Asia. The company offers KLH, an immune-stimulating protein used in the production of various immunotherapies; and as a carrier molecule or finished injectable product in the immunodiagnostic market.
To view ValuEngine's full report, visit ValuEngine's official website.
Receive News & Ratings for Stellar Biotechnologies Daily - Enter your email address below to receive a concise daily summary of the latest news and analysts' ratings for Stellar Biotechnologies and related companies with MarketBeat.com's FREE daily email newsletter.