Jay Stanley Bullock Sells 13,794 Shares of Argo Group (ARGO) Stock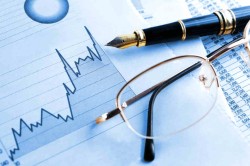 Argo Group (NASDAQ:ARGO) CFO Jay Stanley Bullock sold 13,794 shares of the company's stock in a transaction dated Tuesday, May 22nd. The stock was sold at an average price of $62.20, for a total transaction of $857,986.80. The sale was disclosed in a filing with the Securities & Exchange Commission, which is accessible through this link.
Shares of Argo Group opened at $61.50 on Friday, MarketBeat Ratings reports. Argo Group has a one year low of $49.69 and a one year high of $65.90.
Argo Group (NASDAQ:ARGO) last issued its earnings results on Thursday, May 3rd. The company reported $1.05 EPS for the quarter, topping the Zacks' consensus estimate of $0.76 by $0.29. The company had revenue of $452.70 million during the quarter, compared to the consensus estimate of $452.45 million.
The business also recently announced a quarterly dividend, which will be paid on Friday, June 15th. Shareholders of record on Friday, June 1st will be paid a $0.27 dividend. The ex-dividend date is Thursday, May 31st. This represents a $1.08 dividend on an annualized basis and a yield of 1.76%.
Separately, Raymond James upped their target price on shares of Argo Group from $65.00 to $68.00 and gave the stock a "strong-buy" rating in a research note on Tuesday, May 8th.
Argo Group Company Profile
Argo Group International Holdings Ltd. engages in underwriting property and casualty insurance and reinsurance. The company operates through following segments: Property, Liability, Professional and Specialty. The Property segment includes both property insurance and reinsurance products. The Liability segment includes a broad range of primary and excess casualty products.
Receive News & Ratings for Argo Group Daily - Enter your email address below to receive a concise daily summary of the latest news and analysts' ratings for Argo Group and related companies with MarketBeat.com's FREE daily email newsletter.