Millennium Management LLC Buys Shares of 34,934 Sachem Capital (SACH)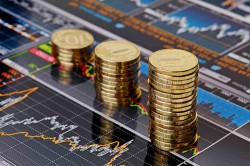 Millennium Management LLC bought a new position in Sachem Capital (NYSEAMERICAN:SACH) in the 4th quarter, according to its most recent disclosure with the SEC. The firm bought 34,934 shares of the company's stock, valued at approximately $138,000.
Separately, B. Riley Financial Inc. purchased a new stake in shares of Sachem Capital in the 4th quarter worth about $2,776,000.
Shares of NYSEAMERICAN SACH opened at $3.89 on Friday. Sachem Capital has a 1 year low of $3.30 and a 1 year high of $5.10.
Sachem Capital Company Profile
Sachem Capital Corp. is a real estate finance company, which engages in the provision of real estate investment trust services. It offers originating, underwriting, funding, servicing, and managing services for a portfolio of short-term loans. The company was founded in January 2016 and is headquartered in Bradford, CT.
Want to see what other hedge funds are holding SACH? Visit HoldingsChannel.com to get the latest 13F filings and insider trades for Sachem Capital (NYSEAMERICAN:SACH).
Receive News & Ratings for Sachem Capital Daily - Enter your email address below to receive a concise daily summary of the latest news and analysts' ratings for Sachem Capital and related companies with MarketBeat.com's FREE daily email newsletter.