Cad Fund Ltd. Caravel Sells 75,000 Shares of Cool Holdings Inc (AWSM) Stock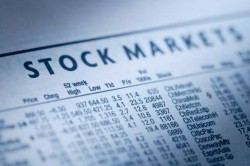 Cool Holdings Inc (NASDAQ:AWSM) major shareholder Cad Fund Ltd. Caravel sold 75,000 shares of the stock in a transaction dated Thursday, August 16th. The stock was sold at an average price of $3.72, for a total value of $279,000.00. The sale was disclosed in a document filed with the SEC, which is available at this link. Major shareholders that own at least 10% of a company's stock are required to disclose their transactions with the SEC.
Shares of Cool stock opened at $3.82 on Friday. Cool Holdings Inc has a 1-year low of $2.70 and a 1-year high of $13.45.
Cool (NASDAQ:AWSM) last issued its earnings results on Monday, May 21st. The company reported ($2.91) EPS for the quarter. The firm had revenue of $5.32 million during the quarter.
About Cool
Cool Holdings, Inc manufactures and sells wireless handsets, tablets, and related products to the carriers, distributors, and retailers in Latin America. The company sells its products under the verykool brand. It operates OneClick store located in the El Solar Shopping district in Buenos Aires, Argentina.
Featured Article: Market Capitalization, Large-Caps, Mid-Caps, Small-Caps

Receive News & Ratings for Cool Daily - Enter your email address below to receive a concise daily summary of the latest news and analysts' ratings for Cool and related companies with MarketBeat.com's FREE daily email newsletter.