Cyclacel Pharmaceuticals (CYCC) Coverage Initiated at Roth Capital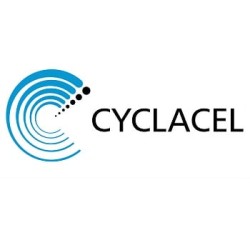 Research analysts at Roth Capital initiated coverage on shares of Cyclacel Pharmaceuticals (NASDAQ:CYCC) in a report issued on Wednesday, The Fly reports. The brokerage set a "buy" rating and a $8.00 price target on the biotechnology company's stock. Roth Capital's target price would suggest a potential upside of 459.44% from the stock's previous close.
A number of other research firms have also recently commented on CYCC. HC Wainwright set a $7.00 price objective on shares of Cyclacel Pharmaceuticals and gave the stock a "buy" rating in a research report on Friday, August 10th. Zacks Investment Research raised Cyclacel Pharmaceuticals from a "sell" rating to a "hold" rating in a report on Thursday, June 21st.
CYCC stock opened at $1.43 on Wednesday. Cyclacel Pharmaceuticals has a one year low of $1.28 and a one year high of $2.27.
Cyclacel Pharmaceuticals (NASDAQ:CYCC) last released its quarterly earnings data on Thursday, August 9th. The biotechnology company reported ($0.16) EPS for the quarter, missing the Zacks' consensus estimate of ($0.12) by ($0.04). equities research analysts expect that Cyclacel Pharmaceuticals will post -0.43 earnings per share for the current fiscal year.
An institutional investor recently raised its position in Cyclacel Pharmaceuticals stock. Renaissance Technologies LLC lifted its position in shares of Cyclacel Pharmaceuticals Inc (NASDAQ:CYCC) by 513.4% in the second quarter, according to its most recent disclosure with the SEC. The institutional investor owned 91,400 shares of the biotechnology company's stock after buying an additional 76,500 shares during the quarter. Renaissance Technologies LLC owned about 0.76% of Cyclacel Pharmaceuticals worth $130,000 as of its most recent SEC filing. Institutional investors own 5.61% of the company's stock.
Cyclacel Pharmaceuticals Company Profile
Cyclacel Pharmaceuticals, Inc, a biopharmaceutical company, develops medicines for the treatment of cancer and other proliferative diseases. The company's oncology development programs include sapacitabine, a novel orally-available nucleoside analog that is in Phase III clinical trial for the front-line treatment of acute myeloid leukemia; and Phase II clinical trial for the treatment of myelodysplastic syndromes.
Featured Story: Market Capitalization in the Stock Market


Receive News & Ratings for Cyclacel Pharmaceuticals Daily - Enter your email address below to receive a concise daily summary of the latest news and analysts' ratings for Cyclacel Pharmaceuticals and related companies with MarketBeat.com's FREE daily email newsletter.