Metro Bank (MTRO) Sets New 1-Year Low at $2,676.00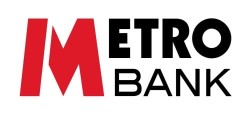 Metro Bank PLC (LON:MTRO)'s share price hit a new 52-week low on Friday . The stock traded as low as GBX 2,676 ($34.52) and last traded at GBX 2,680 ($34.57), with a volume of 207576 shares changing hands. The stock had previously closed at GBX 2,778 ($35.84).
Several equities analysts have recently weighed in on the stock. Jefferies Financial Group dropped their price objective on shares of Metro Bank from GBX 4,400 ($56.76) to GBX 3,600 ($46.44) and set a "buy" rating on the stock in a report on Tuesday. Berenberg Bank dropped their price objective on shares of Metro Bank from GBX 3,000 ($38.70) to GBX 2,500 ($32.25) and set a "sell" rating on the stock in a report on Wednesday, August 29th. Five analysts have rated the stock with a sell rating, two have assigned a hold rating and one has assigned a buy rating to the company. The stock presently has an average rating of "Hold" and an average price target of GBX 3,085.63 ($39.80).
In other Metro Bank news, insider Stuart Bernau bought 3,500 shares of the firm's stock in a transaction dated Monday, June 11th. The stock was bought at an average cost of GBX 3,365 ($43.41) per share, with a total value of £117,775 ($151,928.53).
Metro Bank Company Profile
(
LON:MTRO
)
Metro Bank PLC, together with its subsidiaries, provides retail and corporate banking services in the United Kingdom. The company offers personal banking products and services, including current and savings accounts; residential mortgages; credit cards and personal loans; and safe deposit box services.
Featured Article: Return on Equity (ROE)
Receive News & Ratings for Metro Bank Daily - Enter your email address below to receive a concise daily summary of the latest news and analysts' ratings for Metro Bank and related companies with MarketBeat.com's FREE daily email newsletter.