New Look Vision Group Inc (BCI) Insider Sells C$55,711.80 in Stock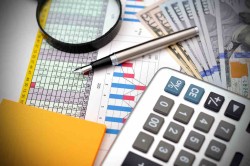 New Look Vision Group Inc (TSE:BCI) insider Marie-Josée Mercier sold 1,620 shares of New Look Vision Group stock in a transaction that occurred on Thursday, September 6th. The shares were sold at an average price of C$34.39, for a total transaction of C$55,711.80.
Shares of TSE BCI remained flat at $C$34.30 during midday trading on Friday. New Look Vision Group Inc has a 12 month low of C$32.00 and a 12 month high of C$37.19.
The firm also recently disclosed a quarterly dividend, which will be paid on Friday, September 28th. Stockholders of record on Friday, September 21st will be issued a $0.15 dividend. The ex-dividend date of this dividend is Thursday, September 20th. This represents a $0.60 dividend on an annualized basis and a dividend yield of 1.75%.
New Look Vision Group Company Profile
New Look Vision Group Inc provides eye care products and services in eastern Canada. The company offers prescription eyewear and non-prescription eyewear; contact lenses; sunglasses, protective eyewear, and reading glasses; and accessories, such as cleaning products for eyeglasses and contact lenses.
Further Reading: Leveraged Buyout (LBO)
Receive News & Ratings for New Look Vision Group Daily - Enter your email address below to receive a concise daily summary of the latest news and analysts' ratings for New Look Vision Group and related companies with MarketBeat.com's FREE daily email newsletter.