Nippon Dragon Resources Inc (NIP) Director Acquires C$40,000.00 in Stock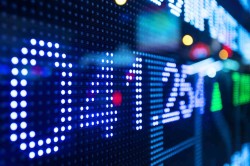 Nippon Dragon Resources Inc (CVE:NIP) Director Donald Brisebois bought 800,000 shares of the company's stock in a transaction on Thursday, September 6th. The shares were bought at an average price of C$0.05 per share, for a total transaction of C$40,000.00.
Shares of CVE:NIP remained flat at $C$0.03 during trading on Friday. The company's stock had a trading volume of 5,000 shares.
Nippon Dragon Resources Company Profile
Nippon Dragon Resources Inc explores for and develops mineral properties in Canada. It owns a 100% interest in the Rocmec 1 gold project, which is located in Dasserat Township, Quebec. The company also holds interests in the Courville-Maruska project, which is located in Courville Township, Quebec; and the Denain project that is located in Val d'Or, Quebec.
Further Reading: Return on Equity (ROE)
Receive News & Ratings for Nippon Dragon Resources Daily - Enter your email address below to receive a concise daily summary of the latest news and analysts' ratings for Nippon Dragon Resources and related companies with MarketBeat.com's FREE daily email newsletter.