Bonterra Energy (BNEFF) Downgraded by ValuEngine to Sell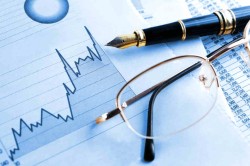 Bonterra Energy (OTCMKTS:BNEFF) was downgraded by investment analysts at ValuEngine from a "hold" rating to a "sell" rating in a note issued to investors on Friday.
OTCMKTS BNEFF opened at $13.54 on Friday. The firm has a market cap of $459.68 million, a P/E ratio of 51.11 and a beta of -0.33. The company has a current ratio of 0.46, a quick ratio of 0.45 and a debt-to-equity ratio of 0.57. Bonterra Energy has a fifty-two week low of $8.95 and a fifty-two week high of $15.43.
Bonterra Energy (OTCMKTS:BNEFF) last released its earnings results on Wednesday, August 8th. The company reported $0.21 earnings per share for the quarter. The company had revenue of $46.92 million for the quarter. Bonterra Energy had a return on equity of 2.19% and a net margin of 5.14%.
Bonterra Energy Company Profile
Bonterra Energy Corp., an upstream oil and gas company, engages in the production and sale of crude oil, natural gas, and natural gas liquids. It primarily focuses on the development of its Cardium zone within the Pembina and Willesden Green areas located in west central Alberta. The company also holds interests in the Shaunavon area in Saskatchewan, and the Prespatou area of northeast British Columbia.
Featured Article: Should You Consider an Index Fund?
To view ValuEngine's full report, visit ValuEngine's official website.
Receive News & Ratings for Bonterra Energy Daily - Enter your email address below to receive a concise daily summary of the latest news and analysts' ratings for Bonterra Energy and related companies with MarketBeat.com's FREE daily email newsletter.