Sodexo (SDXAY) Upgraded at Zacks Investment Research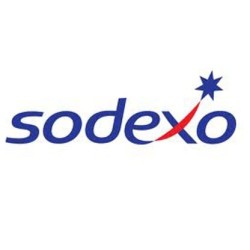 Zacks Investment Research upgraded shares of Sodexo (OTCMKTS:SDXAY) from a sell rating to a hold rating in a research note issued to investors on Thursday.
According to Zacks, "Sodexo S.A. manages and delivers services. The company provide services in three primary business areas: on-site services, benefits and rewards services and personal and home services worldwide. On-site services includes construction management, reception, medical equipment sterilization, housekeeping, technical maintenance, leisure cruises, foodservices and prisoner rehabilitation to corporate, healthcare, education, defense, remote sites, justice services. Benefits and rewards services provide passes and vouchers. Personal and Home Services includes childcare, tutoring, concierge services and in-home service care facilities. Sodexo S.A., formerly known as Sodexho Alliance SA, is headquartered in Issy-les-Moulineaux, France. "
Separately, ValuEngine downgraded shares of Sodexo from a hold rating to a sell rating in a report on Saturday, June 2nd. One equities research analyst has rated the stock with a sell rating, two have given a hold rating and two have issued a buy rating to the company. The stock presently has a consensus rating of Hold and a consensus target price of $30.00.
Shares of
SDXAY
opened at $19.78 on Thursday. Sodexo has a 1-year low of $18.95 and a 1-year high of $27.22. The company has a quick ratio of 0.89, a current ratio of 0.92 and a debt-to-equity ratio of 0.88.
About Sodexo
Sodexo SA develops, manages, and delivers on-site services, benefits and rewards services, and personal and home services worldwide. The company offers various on-site services, including construction, reception, medical equipment sterilization, cleaning, food, event management, and prisoner rehabilitation services to corporates, governments, healthcare and seniors, universities, schools, energy and resources, and sports and leisure customers.
Recommended Story: Outstanding Shares and The Effect on Share Price

Get a free copy of the Zacks research report on Sodexo (SDXAY)
For more information about research offerings from Zacks Investment Research, visit Zacks.com
Receive News & Ratings for Sodexo Daily - Enter your email address below to receive a concise daily summary of the latest news and analysts' ratings for Sodexo and related companies with MarketBeat.com's FREE daily email newsletter.