Pinduoduo (PDD) Earns Buy Rating from Analysts at Goldman Sachs Group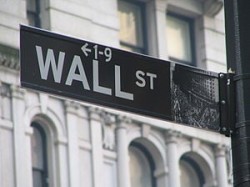 Analysts at Goldman Sachs Group started coverage on shares of Pinduoduo (NASDAQ:PDD) in a research report issued to clients and investors on Thursday, The Fly reports. The firm set a "buy" rating on the stock.
Pinduoduo stock opened at $23.04 on Thursday. Pinduoduo has a 52 week low of $17.20 and a 52 week high of $27.54.
Pinduoduo Company Profile
Pinduoduo Inc operates an e-commerce platform in the People's Republic of China. It also operates Pinduoduo, a mobile platform that offers a range of priced merchandise. The company was formerly known as Walnut Street Group Holding Limited and changed its name to Pinduoduo Inc in July 2018. Pinduoduo Inc was founded in 2015 and is based in Shanghai, the People's Republic of China.
Read More: Price to Earnings Ratio (PE) Basics


Receive News & Ratings for Pinduoduo Daily - Enter your email address below to receive a concise daily summary of the latest news and analysts' ratings for Pinduoduo and related companies with MarketBeat.com's FREE daily email newsletter.