Park City Group (PCYG) Posts Earnings Results, Beats Expectations By $0.02 EPS
Park City Group (NASDAQ:PCYG) announced its quarterly earnings results on Thursday. The technology company reported $0.06 EPS for the quarter, beating the Zacks' consensus estimate of $0.04 by $0.02, Fidelity Earnings reports. Park City Group had a return on equity of 8.47% and a net margin of 14.46%.
Shares of PCYG stock opened at $9.10 on Friday. Park City Group has a 12 month low of $6.75 and a 12 month high of $13.40. The stock has a market cap of $177.90 million, a PE ratio of 56.88, a PEG ratio of 1.86 and a beta of 1.07. The company has a current ratio of 2.75, a quick ratio of 2.75 and a debt-to-equity ratio of 0.04.
Separately, Zacks Investment Research raised Park City Group from a "sell" rating to a "buy" rating and set a $8.75 price target on the stock in a research note on Thursday, July 12th.
Park City Group Company Profile
Park City Group, Inc, a software-as-a-service provider, designs, develops, markets, and supports proprietary software products. The company offers its products for businesses having multiple locations to assist in the management of business operations on a daily basis and communicate results of operations in a timely manner.
Featured Article: Market Capitalization in the Stock Market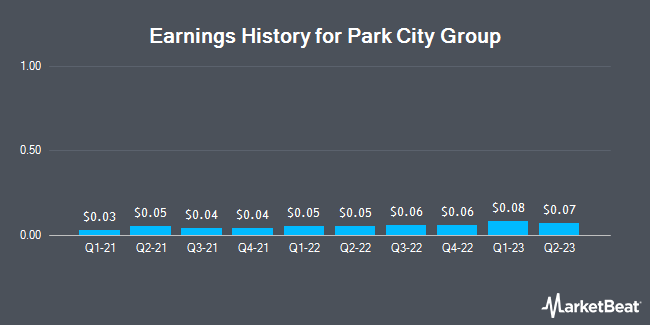 Receive News & Ratings for Park City Group Daily - Enter your email address below to receive a concise daily summary of the latest news and analysts' ratings for Park City Group and related companies with MarketBeat.com's FREE daily email newsletter.