Audioeye (AEYE) Stock Rating Reaffirmed by B. Riley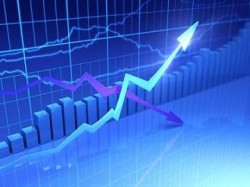 B. Riley reiterated their buy rating on shares of Audioeye (NYSE:AEYE) in a research note published on Thursday morning.
NYSE:AEYE opened at $9.06 on Thursday.
Audioeye (NYSE:AEYE) last posted its quarterly earnings data on Tuesday, August 14th. The company reported ($0.17) EPS for the quarter. The firm had revenue of $1.24 million for the quarter.
About Audioeye
AudioEye, Inc provides Web accessibility solutions to Internet, print, broadcast, and other media to people regardless of their network connection, device, location, or disabilities in the United States. The company develops patented Internet content publication and distribution software that enables conversion of media into accessible formats, as well as allows for real time distribution on various Internet connected devices.
Featured Article: Dow Jones Industrial Average (DJIA)
Receive News & Ratings for Audioeye Daily - Enter your email address below to receive a concise daily summary of the latest news and analysts' ratings for Audioeye and related companies with MarketBeat.com's FREE daily email newsletter.