Aviat Networks (AVNW) Downgraded by ValuEngine to Hold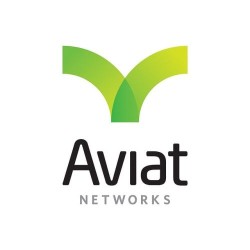 ValuEngine downgraded shares of Aviat Networks (NASDAQ:AVNW) from a buy rating to a hold rating in a report released on Tuesday.
Shares of AVNW stock opened at $16.60 on Tuesday. The firm has a market cap of $91.29 million, a P/E ratio of 25.76 and a beta of 0.96. Aviat Networks has a 1 year low of $12.90 and a 1 year high of $19.07.
In related news, VP Heinz Stumpe sold 7,544 shares of Aviat Networks stock in a transaction on Friday, August 31st. The stock was sold at an average price of $17.55, for a total transaction of $132,397.20. Following the completion of the transaction, the vice president now directly owns 31,574 shares of the company's stock, valued at $554,123.70. The sale was disclosed in a legal filing with the SEC, which is accessible through the SEC website. Insiders own 6.00% of the company's stock.
An institutional investor recently raised its position in Aviat Networks stock. Ancora Advisors LLC increased its holdings in Aviat Networks Inc (NASDAQ:AVNW) by 5.3% in the first quarter, according to the company in its most recent Form 13F filing with the Securities & Exchange Commission. The firm owned 69,834 shares of the communications equipment provider's stock after purchasing an additional 3,539 shares during the period. Ancora Advisors LLC owned 1.31% of Aviat Networks worth $1,170,000 as of its most recent SEC filing. Institutional investors and hedge funds own 47.78% of the company's stock.
Aviat Networks Company Profile
Aviat Networks, Inc designs, manufactures, and sells a range of wireless networking products, solutions, and services worldwide. Its products include broadband wireless access base stations and customer premises equipment for fixed and mobile; and point-to-point digital microwave transmission systems designed for first/last mile access, middle mile/backhaul, and long distance trunking applications, as well as support new network deployments, network expansion, and capacity upgrades.
Featured Article: What is a closed-end mutual fund (CEF)?

To view ValuEngine's full report, visit ValuEngine's official website.
Receive News & Ratings for Aviat Networks Daily - Enter your email address below to receive a concise daily summary of the latest news and analysts' ratings for Aviat Networks and related companies with MarketBeat.com's FREE daily email newsletter.