BRP (DOOO) Upgraded to "Outperform" by Royal Bank of Canada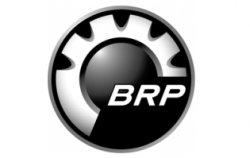 Royal Bank of Canada upgraded shares of BRP (NASDAQ:DOOO) from a sector perform rating to an outperform rating in a report released on Tuesday morning, The Fly reports.
Other equities research analysts have also issued reports about the company. Robert W. Baird assumed coverage on BRP in a research report on Tuesday. They set an outperform rating for the company. UBS Group assumed coverage on BRP in a research report on Tuesday. They set a buy rating for the company. Four equities research analysts have rated the stock with a buy rating, The company currently has an average rating of Buy.
Shares of NASDAQ DOOO opened at $43.65 on Tuesday. BRP has a one year low of $31.70 and a one year high of $55.41.
An institutional investor recently bought a new position in BRP stock. Bank of Montreal Can purchased a new stake in shares of BRP Inc (NASDAQ:DOOO) in the 3rd quarter, according to its most recent filing with the Securities and Exchange Commission. The fund purchased 847,217 shares of the company's stock, valued at approximately $39,716,000. Bank of Montreal Can owned about 0.87% of BRP at the end of the most recent reporting period.
BRP Company Profile
BRP Inc, together with its subsidiaries, designs, develops, manufactures, distributes, and markets powersports vehicles and propulsion systems worldwide. The company offers all-terrain, side-by-side, and spyder vehicles; seasonal products consisting of snowmobiles and personal watercraft; and propulsion systems comprising engines for outboard and jet boats, karts, motorcycles, and recreational aircrafts.
Further Reading: How to Use the New Google Finance Tool

Receive News & Ratings for BRP Daily - Enter your email address below to receive a concise daily summary of the latest news and analysts' ratings for BRP and related companies with MarketBeat.com's FREE daily email newsletter.