Discoverie Group (DSCV) Rating Reiterated by FinnCap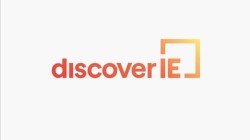 Discoverie Group (LON:DSCV)'s stock had its "corporate" rating reaffirmed by FinnCap in a report released on Thursday.
Other analysts also recently issued research reports about the company. Peel Hunt reaffirmed a "buy" rating on shares of Discoverie Group in a research report on Thursday, July 26th. Berenberg Bank lifted their target price on Discoverie Group from GBX 475 ($6.21) to GBX 525 ($6.86) and gave the company a "buy" rating in a research report on Thursday, July 5th.
LON:DSCV opened at GBX 380 ($4.97) on Thursday. Discoverie Group has a 52-week low of GBX 215 ($2.81) and a 52-week high of GBX 401 ($5.24).
About Discoverie Group
discoverIE Group plc designs, manufactures, and supplies components for electronic applications worldwide. The company operates through two divisions, Design & Manufacturing and Custom Supply. It offers RF and MW components, fiber optic components, and wireless modules; cabling and assemblies, advanced connectors, and EMC shielding and thermal management products; IR thermal imagers, high speed cameras, modules, and imaging software; and magnetic components, power solutions, and thermal interface products.
Recommended Story: How to Invest in Marijuana Stocks
Receive News & Ratings for Discoverie Group Daily - Enter your email address below to receive a concise daily summary of the latest news and analysts' ratings for Discoverie Group and related companies with MarketBeat.com's FREE daily email newsletter.