Kathryn Johnson Buys 21,500 Shares of Rio2 Ltd (RIO) Stock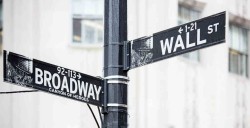 Rio2 Ltd (CVE:RIO) insider Kathryn Johnson purchased 21,500 shares of Rio2 stock in a transaction that occurred on Thursday, October 11th. The shares were bought at an average price of C$0.74 per share, for a total transaction of C$15,910.00.
Kathryn Johnson also recently made the following trade(s):
On Tuesday, September 25th, Kathryn Johnson purchased 56,500 shares of Rio2 stock.
Shares of CVE RIO opened at C$0.70 on Friday. Rio2 Ltd has a 12-month low of C$0.48 and a 12-month high of C$1.15.
Rio2 (CVE:RIO) last issued its quarterly earnings results on Tuesday, August 14th. The company reported C($0.04) earnings per share (EPS) for the quarter.
About Rio2
Rio2 Limited operates as a precious metals company with focus on the Americas. It holds interest in the Cerro Maricunga gold project that covers an area of 16,085 hectares located in the Atacama Region. The company also holds an option to acquire rights and interests in seven gold exploration prospects totaling approximately 19,000 hectares located in Peru, as well as applied for 10,000 hectares of exploration concessions located in Nicaragua.
Read More: Asset Allocation and Your Retirement

Receive News & Ratings for Rio2 Daily - Enter your email address below to receive a concise daily summary of the latest news and analysts' ratings for Rio2 and related companies with MarketBeat.com's FREE daily email newsletter.