Renaissance Technologies LLC Purchases 89,400 Shares of StarTek, Inc. (SRT)
Renaissance Technologies LLC boosted its position in StarTek, Inc. (NYSE:SRT) by 10.5% during the 2nd quarter, according to the company in its most recent disclosure with the Securities & Exchange Commission. The fund owned 939,600 shares of the business services provider's stock after acquiring an additional 89,400 shares during the period. Renaissance Technologies LLC owned 5.79% of StarTek worth $5,910,000 at the end of the most recent quarter.
Separately, LMR Partners LLP bought a new position in StarTek in the second quarter valued at about $160,000. 14.47% of the stock is owned by hedge funds and other institutional investors.
StarTek stock opened at $5.93 on Friday. The stock has a market capitalization of $244.89 million, a P/E ratio of -74.75 and a beta of 0.25. StarTek, Inc. has a 12-month low of $5.35 and a 12-month high of $14.27. The company has a current ratio of 2.50, a quick ratio of 2.50 and a debt-to-equity ratio of 0.84.
StarTek (NYSE:SRT) last posted its quarterly earnings results on Tuesday, August 7th. The business services provider reported ($0.14) earnings per share (EPS) for the quarter, missing the consensus estimate of ($0.01) by ($0.13). The firm had revenue of $59.72 million during the quarter, compared to the consensus estimate of $68.78 million. StarTek had a negative net margin of 6.49% and a negative return on equity of 16.48%. As a group, equities analysts predict that StarTek, Inc. will post -0.35 earnings per share for the current fiscal year.
Several equities analysts recently issued reports on the company. ValuEngine upgraded StarTek from a "sell" rating to a "hold" rating in a report on Monday, July 2nd. Zacks Investment Research upgraded StarTek from a "strong sell" rating to a "hold" rating in a report on Wednesday. Four analysts have rated the stock with a hold rating and one has issued a buy rating to the company's stock. The company currently has a consensus rating of "Hold" and a consensus price target of $12.67.
StarTek Profile
StarTek, Inc operates as a customer engagement business process outsourcing services provider that delivers contact center and customer engagement solutions. It offers technical and product support, sales support, provisioning and order processing, receivables management, healthcare services, up-sell and cross-sell program, and customer intelligence analytics; and additional services, such as technology enabled and human interaction to other industry-specific processes, including training curriculum development, workforce management, customer analytics, quality monitoring services, and dispositions.
Read More: What is Compound Annual Growth Rate (CAGR)?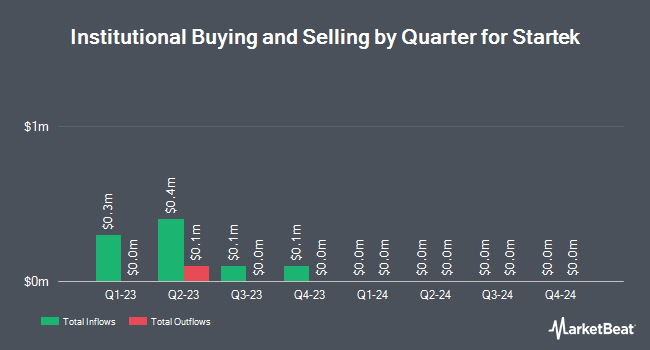 Receive News & Ratings for StarTek Daily - Enter your email address below to receive a concise daily summary of the latest news and analysts' ratings for StarTek and related companies with MarketBeat.com's FREE daily email newsletter.