Anaplan (PLAN) Reaches New 12-Month High After Insider Buying Activity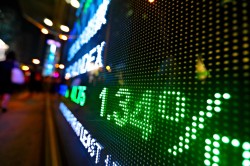 Anaplan Inc (NYSE:PLAN) hit a new 52-week high during mid-day trading on Wednesday after an insider bought additional shares in the company. The stock traded as high as $26.35 and last traded at $25.94, with a volume of 15458 shares traded. The stock had previously closed at $23.02.
Specifically, Director Robert E. Beauchamp purchased 10,000 shares of the stock in a transaction dated Friday, October 12th. The shares were bought at an average cost of $24.21 per share, with a total value of $242,100.00. The transaction was disclosed in a document filed with the Securities & Exchange Commission, which is accessible through this hyperlink.
About Anaplan (NYSE:PLAN)
Anaplan, Inc provides a cloud-based connected planning platform Its platform unites traditionally distinct or disconnected database structures, including relational, columnar, and online analytical processing with in-memory data storage and calculation that is used in various lines of business, such as finance, sales, supply chain, marketing, human resources, and operations.
Recommended Story: Relative Strength Index
Receive News & Ratings for Anaplan Daily - Enter your email address below to receive a concise daily summary of the latest news and analysts' ratings for Anaplan and related companies with MarketBeat.com's FREE daily email newsletter.