FNCB Bancorp Inc (FNCB) Shares Sold by Cutler Capital Management LLC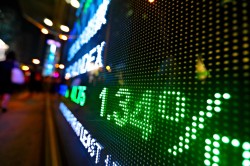 Cutler Capital Management LLC lowered its stake in shares of FNCB Bancorp Inc (OTCMKTS:FNCB) by 87.8% in the 3rd quarter, according to the company in its most recent 13F filing with the Securities & Exchange Commission. The fund owned 17,798 shares of the financial services provider's stock after selling 128,394 shares during the period. Cutler Capital Management LLC owned 0.11% of FNCB Bancorp worth $174,000 at the end of the most recent quarter.
Shares of FNCB stock traded down $0.25 during trading hours on Wednesday, hitting $9.25. 1,028 shares of the company were exchanged, compared to its average volume of 8,546. The company has a debt-to-equity ratio of 0.62, a quick ratio of 0.81 and a current ratio of 0.81. FNCB Bancorp Inc has a 52-week low of $6.54 and a 52-week high of $12.00.
FNCB Bancorp (OTCMKTS:FNCB) last released its quarterly earnings data on Friday, July 20th. The financial services provider reported $0.14 earnings per share for the quarter. FNCB Bancorp had a net margin of 0.33% and a return on equity of 8.52%. The business had revenue of $10.77 million during the quarter.
The firm also recently disclosed a quarterly dividend, which was paid on Monday, September 17th. Investors of record on Tuesday, September 4th were paid a $0.04 dividend. The ex-dividend date of this dividend was Friday, August 31st. This represents a $0.16 dividend on an annualized basis and a yield of 1.73%.
FNCB Bancorp Profile
FNCB Bancorp Inc , formerly First National Community Bancorp, Inc is a bank holding company for First National Community Bank (the Bank). The Company's primary activity consists of owning and operating the Bank, which provides customary retail and commercial banking services to individuals and businesses.
See Also: Understanding the different types of bonds
Want to see what other hedge funds are holding FNCB? Visit HoldingsChannel.com to get the latest 13F filings and insider trades for FNCB Bancorp Inc (OTCMKTS:FNCB).
Receive News & Ratings for FNCB Bancorp Daily - Enter your email address below to receive a concise daily summary of the latest news and analysts' ratings for FNCB Bancorp and related companies with MarketBeat.com's FREE daily email newsletter.