Seahawk Ventures Inc. (SHV) Director Salvatore Giantomaso Acquires 50,000 Shares of Stock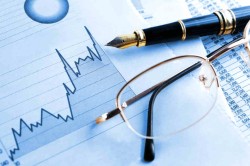 Seahawk Ventures Inc. (CNSX:SHV) Director Salvatore Giantomaso acquired 50,000 shares of the stock in a transaction dated Tuesday, October 16th. The stock was acquired at an average cost of $0.33 per share, for a total transaction of $16,500.00.
Shares of SHV opened at $0.33 on Wednesday. Seahawk Ventures Inc. has a 12-month low of $0.26 and a 12-month high of $0.38.
About Seahawk Ventures
Seahawk Ventures Inc is a Canada-based venture company, which is engaged in the acquisition of a portfolio of mining assets. The Company holds undivided interest in mineral claims, known as the Mackenzie Mountains Iron-Copper Property, located in the Mackenzie Mining District, Northwest Territories, Canada.
Featured Article: What is the Book Value of a Share?

Receive News & Ratings for Seahawk Ventures Daily - Enter your email address below to receive a concise daily summary of the latest news and analysts' ratings for Seahawk Ventures and related companies with MarketBeat.com's FREE daily email newsletter.