Alcoa (AA) Posts Quarterly Earnings Results, Beats Estimates By $0.27 EPS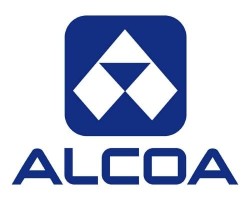 Alcoa (NYSE:AA) issued its earnings results on Wednesday. The industrial products company reported $0.63 earnings per share for the quarter, topping the consensus estimate of $0.36 by $0.27, RTT News reports. The business had revenue of $3.39 billion for the quarter, compared to analyst estimates of $3.35 billion. Alcoa had a return on equity of 10.30% and a net margin of 1.11%. The business's quarterly revenue was up 14.4% on a year-over-year basis. During the same period last year, the company posted $0.72 EPS.
NYSE:AA opened at $36.70 on Thursday. The company has a debt-to-equity ratio of 0.27, a quick ratio of 0.87 and a current ratio of 1.42. The stock has a market capitalization of $7.53 billion, a price-to-earnings ratio of 12.19, a P/E/G ratio of 2.11 and a beta of -0.08. Alcoa has a 12 month low of $35.13 and a 12 month high of $62.35.
AA has been the topic of several research reports. Zacks Investment Research raised Alcoa from a "hold" rating to a "strong-buy" rating and set a $48.00 target price on the stock in a research report on Tuesday, September 25th. Jefferies Financial Group set a $65.00 price objective on Alcoa and gave the company a "buy" rating in a research report on Thursday, July 19th. Berenberg Bank assumed coverage on Alcoa in a research report on Friday, September 21st. They issued a "buy" rating and a $54.00 price objective on the stock. Credit Suisse Group cut their price objective on Alcoa from $65.00 to $58.00 and set an "outperform" rating on the stock in a research report on Tuesday, September 25th. Finally, B. Riley raised Alcoa from a "neutral" rating to a "buy" rating and raised their price objective for the company from $48.00 to $50.00 in a research report on Wednesday, September 12th. One research analyst has rated the stock with a sell rating, four have assigned a hold rating and eleven have given a buy rating to the company's stock. Alcoa presently has a consensus rating of "Buy" and an average price target of $61.67.
Alcoa Company Profile
Alcoa Corporation produces and sells bauxite, alumina, and aluminum products. The company offers aluminum sheets for the production of cans for beverage and food. It also engages in the aluminum smelting, casting, and rolling businesses; and generation and sale of renewable energy, as well as provision of ancillary services.
Featured Story: How to Use the New Google Finance Tool
Receive News & Ratings for Alcoa Daily - Enter your email address below to receive a concise daily summary of the latest news and analysts' ratings for Alcoa and related companies with MarketBeat.com's FREE daily email newsletter.