Aquantia (AQ) Receives Buy Rating from BWS Financial
BWS Financial restated their buy rating on shares of Aquantia (NYSE:AQ) in a research note published on Monday.
Separately, Northland Securities assumed coverage on shares of Aquantia in a research note on Wednesday, July 18th. They set an outperform rating and a $16.50 price objective on the stock. One equities research analyst has rated the stock with a hold rating and seven have given a buy rating to the company. The stock currently has a consensus rating of Buy and an average price target of $15.08.
NYSE:AQ traded down $0.06 during mid-day trading on Monday, hitting $12.16. 901 shares of the company's stock were exchanged, compared to its average volume of 243,995. Aquantia has a one year low of $9.01 and a one year high of $18.49. The firm has a market capitalization of $425.85 million and a P/E ratio of -25.46.
Aquantia (NYSE:AQ) last posted its quarterly earnings data on Wednesday, July 25th. The company reported ($0.02) EPS for the quarter, topping the consensus estimate of ($0.06) by $0.04. Aquantia had a negative net margin of 3.76% and a negative return on equity of 21.24%. The business had revenue of $30.43 million for the quarter, compared to analyst estimates of $30.00 million. As a group, analysts anticipate that Aquantia will post -0.12 earnings per share for the current year.
About Aquantia
Aquantia Corp., together with its subsidiaries, designs, develops, and markets advanced high-speed communication integrated circuits for Ethernet connectivity in the data center, enterprise infrastructure, and access markets worldwide. Its products include corporate and cloud data center products; enterprise infrastructure products; and access products, such as client connectivity and carrier access.
Further Reading: What are the components of an earnings report?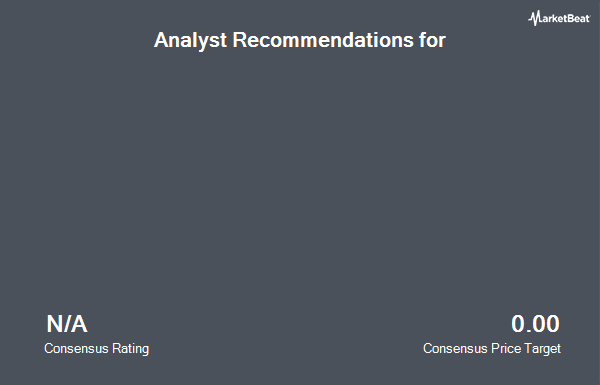 Receive News & Ratings for Aquantia Daily - Enter your email address below to receive a concise daily summary of the latest news and analysts' ratings for Aquantia and related companies with MarketBeat.com's FREE daily email newsletter.