Industrea Acquisition Corp (INDU) Major Shareholder Sells $2,044,000.00 in Stock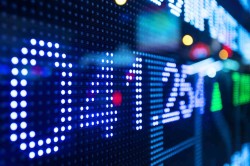 Industrea Acquisition Corp (NASDAQ:INDU) major shareholder Polar Asset Management Partner sold 200,000 shares of Industrea Acquisition stock in a transaction on Thursday, October 18th. The shares were sold at an average price of $10.22, for a total value of $2,044,000.00. The sale was disclosed in a legal filing with the Securities & Exchange Commission, which can be accessed through this link. Large shareholders that own 10% or more of a company's shares are required to disclose their sales and purchases with the SEC.
Shares of NASDAQ:INDU remained flat at $$10.22 during midday trading on Friday. The stock had a trading volume of 406,600 shares, compared to its average volume of 107,117. Industrea Acquisition Corp has a twelve month low of $9.68 and a twelve month high of $11.74.
Industrea Acquisition Company Profile
Industrea Acquisition Corp. does not have significant operations. It intends to identify, source, negotiate, and execute an initial business combination with the purpose of effecting a merger, capital stock exchange, asset acquisition, stock purchase, reorganization, or similar business combination with one or more businesses.
Featured Article: 52-Week High/Low Prices For Stock Selection
Receive News & Ratings for Industrea Acquisition Daily - Enter your email address below to receive a concise daily summary of the latest news and analysts' ratings for Industrea Acquisition and related companies with MarketBeat.com's FREE daily email newsletter.