Nam Tai Property (NTP) Set to Announce Quarterly Earnings on Monday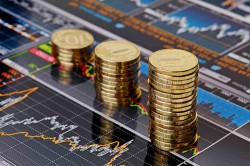 Nam Tai Property (NYSE:NTP) is scheduled to be announcing its earnings results before the market opens on Monday, October 29th.
Nam Tai Property (NYSE:NTP) last released its quarterly earnings data on Monday, July 30th. The electronics maker reported ($0.15) earnings per share (EPS) for the quarter.
Nam Tai Property stock opened at $9.71 on Monday. Nam Tai Property has a 1 year low of $9.10 and a 1 year high of $13.90. The stock has a market capitalization of $353.90 million, a price-to-earnings ratio of 161.83 and a beta of -0.07.
About Nam Tai Property
Nam Tai Property Inc operates as a property development and management company in the People's Republic of China. It focuses on developing two parcels of land into commercial complexes in Gushu and Guangming, Shenzhen, as well as renting commercial complexes. The company was formerly known as Nam Tai Electronics, Inc and changed its name to Nam Tai Property Inc in April 2014.
Featured Article: Leveraged Buyout (LBO)
Receive News & Ratings for Nam Tai Property Daily - Enter your email address below to receive a concise daily summary of the latest news and analysts' ratings for Nam Tai Property and related companies with MarketBeat.com's FREE daily email newsletter.