Arconic (ARNC) to Release Earnings on Tuesday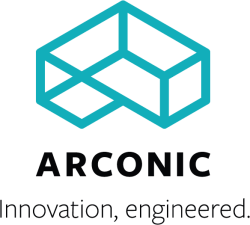 Arconic (NYSE:ARNC) will be announcing its earnings results before the market opens on Tuesday, October 30th. Analysts expect the company to announce earnings of $0.29 per share for the quarter. Arconic has set its FY18 guidance at $1.17-1.27 EPS.
Arconic (NYSE:ARNC) last announced its quarterly earnings data on Tuesday, July 31st. The basic materials company reported $0.37 earnings per share for the quarter, beating the Thomson Reuters' consensus estimate of $0.29 by $0.08. The business had revenue of $3.57 billion during the quarter, compared to analyst estimates of $3.49 billion. Arconic had a positive return on equity of 12.06% and a negative net margin of 2.55%. The company's revenue was up 9.6% on a year-over-year basis. During the same quarter in the prior year, the firm posted $0.32 earnings per share. On average, analysts expect Arconic to post $1 EPS for the current fiscal year and $2 EPS for the next fiscal year.
Shares of Arconic stock opened at $19.84 on Monday. The company has a quick ratio of 1.15, a current ratio of 2.04 and a debt-to-equity ratio of 1.22. The firm has a market capitalization of $9.58 billion, a PE ratio of 16.26, a PEG ratio of 0.77 and a beta of 1.31. Arconic has a fifty-two week low of $16.47 and a fifty-two week high of $31.17.
The company also recently disclosed a quarterly dividend, which will be paid on Sunday, November 25th. Stockholders of record on Friday, November 2nd will be issued a $0.06 dividend. The ex-dividend date is Thursday, November 1st. This represents a $0.24 annualized dividend and a dividend yield of 1.21%. Arconic's dividend payout ratio (DPR) is 19.67%.
Several analysts have recently weighed in on ARNC shares. Longbow Research lowered Arconic from a "buy" rating to a "neutral" rating in a report on Monday, September 17th. They noted that the move was a valuation call. ValuEngine upgraded Arconic from a "strong sell" rating to a "sell" rating in a report on Wednesday, September 12th. Zacks Investment Research lowered Arconic from a "buy" rating to a "hold" rating in a report on Wednesday, October 10th. Morgan Stanley set a $22.00 price objective on Arconic and gave the company a "hold" rating in a report on Wednesday, October 10th. Finally, Jefferies Financial Group started coverage on Arconic in a report on Monday, July 16th. They issued a "buy" rating and a $23.00 price objective for the company. One analyst has rated the stock with a sell rating, seven have issued a hold rating and five have assigned a buy rating to the company. The stock has an average rating of "Hold" and a consensus target price of $24.20.
About Arconic
Arconic Inc engineers, manufactures, and sells lightweight metals of aluminum, titanium, and nickel worldwide. It operates through three segments: Engineered Products and Solutions, Global Rolled Products, and Transportation and Construction Solutions. The Engineered Products and Solutions produces and sells fastening systems and seamless rolled rings; investment castings, including airfoils and forged jet engine components; and extruded, machined, and formed aircraft parts, as well as various forged, extruded, and machined metal products.
Further Reading: Bond
Receive News & Ratings for Arconic Daily - Enter your email address below to receive a concise daily summary of the latest news and analysts' ratings for Arconic and related companies with MarketBeat.com's FREE daily email newsletter.