BlackBerry (BB) Given "Hold" Rating at Canaccord Genuity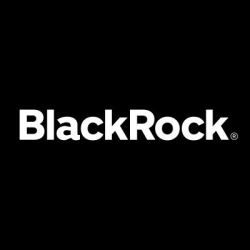 Canaccord Genuity reissued their hold rating on shares of BlackBerry (NYSE:BB) in a report released on Friday.
"We believe this transaction accelerates BlackBerry's strategy of leading secure endpoint enterprise-of-things ("EoT") communications, benefits multiple areas of the business across UEM, QNX and Spark, and drives potential synergies given the complementary customer bases. With the IoT market's heightened growth expectations of both security and AI, as well as investor anticipation for BlackBerry's cash deployment, we believe the transaction will be well received by the market. However, given post-merger platform integration that needs completion before synergies are realized and the premium deal multiple, we maintain our HOLD rating and $11 price target and await more color on pro forma financial impact from management post closing the acquisition."," the firm's analyst wrote.
A number of other analysts also recently weighed in on BB. Raymond James increased their price objective on BlackBerry from $11.00 to $11.50 and gave the company a market perform rating in a report on Monday, October 1st. Zacks Investment Research upgraded BlackBerry from a hold rating to a strong-buy rating and set a $12.00 price objective for the company in a report on Thursday, October 4th. Six equities research analysts have rated the stock with a hold rating, four have given a buy rating and one has issued a strong buy rating to the company. The company currently has an average rating of Buy and an average target price of $12.21.
NYSE BB
traded up $0.11 on Friday, reaching $8.97. The company had a trading volume of 8,728,135 shares, compared to its average volume of 3,603,167. The company has a market capitalization of $4.78 billion, a price-to-earnings ratio of 179.40 and a beta of 1.71. BlackBerry has a fifty-two week low of $8.63 and a fifty-two week high of $14.55. The company has a quick ratio of 6.43, a current ratio of 6.43 and a debt-to-equity ratio of 0.30.
BlackBerry (NYSE:BB) last posted its quarterly earnings data on Friday, September 28th. The company reported $0.04 earnings per share for the quarter, beating the Zacks' consensus estimate of $0.01 by $0.03. The business had revenue of $214.00 million during the quarter, compared to the consensus estimate of $209.41 million. BlackBerry had a positive return on equity of 0.61% and a negative net margin of 34.24%. BlackBerry's quarterly revenue was down 14.1% on a year-over-year basis. During the same period in the prior year, the business posted $0.05 earnings per share. Research analysts expect that BlackBerry will post -0.03 earnings per share for the current fiscal year.
Institutional investors have recently modified their holdings of the business. Cornerstone Wealth Management LLC acquired a new stake in BlackBerry during the 2nd quarter worth about $500,000. Robotti Robert acquired a new stake in BlackBerry during the 3rd quarter worth about $114,000. Gabelli Funds LLC acquired a new stake in BlackBerry during the 3rd quarter worth about $114,000. US Bancorp DE acquired a new stake in BlackBerry during the 3rd quarter worth about $119,000. Finally, King Luther Capital Management Corp acquired a new stake in BlackBerry during the 3rd quarter worth about $127,000. Hedge funds and other institutional investors own 56.13% of the company's stock.
About BlackBerry
BlackBerry Limited operates as an enterprise software and services company focused on securing and managing endpoints in the Internet of Things. It offers BlackBerry Enterprise Mobility Suite, which combines and integrates mobile security, management, productivity, and collaboration solutions, such as BlackBerry UEM, BlackBerry Dynamics, and BlackBerry Workspaces; BlackBerry AtHoc, a secure and networked crisis communications solution; SecuSUITE for Government, a voice encryption software solution; BlackBerry Enterprise Consulting and BlackBerry Cybersecurity Consulting; and BBM Enterprise, an enterprise-grade secure instant messaging solution, as well as Communications Platform as a Service.
Further Reading: How Do You Calculate Return on Investment (ROI)?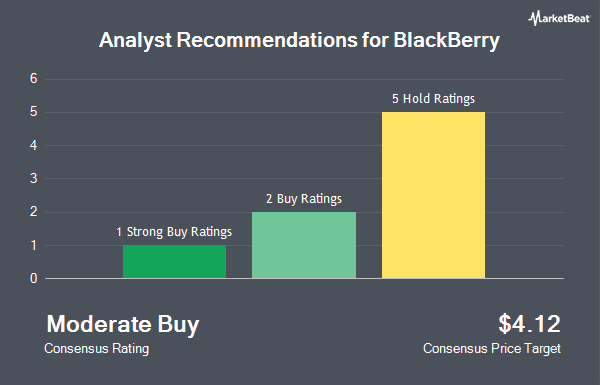 Receive News & Ratings for BlackBerry Daily - Enter your email address below to receive a concise daily summary of the latest news and analysts' ratings for BlackBerry and related companies with MarketBeat.com's FREE daily email newsletter.