Equities Analysts Offer Predictions for TapImmune Inc's FY2018 Earnings (MRKR)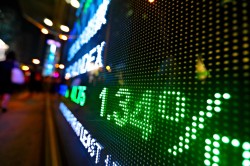 TapImmune Inc (NASDAQ:MRKR) – Equities researchers at Piper Jaffray Companies boosted their FY2018 EPS estimates for shares of TapImmune in a research report issued on Tuesday, November 13th. Piper Jaffray Companies analyst E. Tenthoff now anticipates that the company will earn ($1.13) per share for the year, up from their prior forecast of ($1.26). Piper Jaffray Companies currently has a "Neutral" rating on the stock. Piper Jaffray Companies also issued estimates for TapImmune's Q4 2018 earnings at ($0.21) EPS, Q1 2019 earnings at ($0.12) EPS, Q2 2019 earnings at ($0.14) EPS, Q3 2019 earnings at ($0.16) EPS and FY2019 earnings at ($0.61) EPS.
Shares of TapImmune stock opened at $7.25 on Friday. The stock has a market capitalization of $311.24 million, a P/E ratio of -6.25 and a beta of -0.32. TapImmune has a 1 year low of $2.58 and a 1 year high of $13.55.
TapImmune (NASDAQ:MRKR) last released its quarterly earnings results on Tuesday, November 13th. The company reported ($0.32) earnings per share for the quarter, beating the Zacks' consensus estimate of ($0.44) by $0.12.
About TapImmune
Marker Therapeutics, Inc, a clinical-stage immuno-oncology company, develops T cell-based immunotherapies for the treatment of hematological malignancies and solid tumor indications. Its cell therapy technology is based on the tumor-specific T cells that recognize tumor associated antigens and kill tumor cells expressing those targets.
Read More: What is the Coverage Ratio?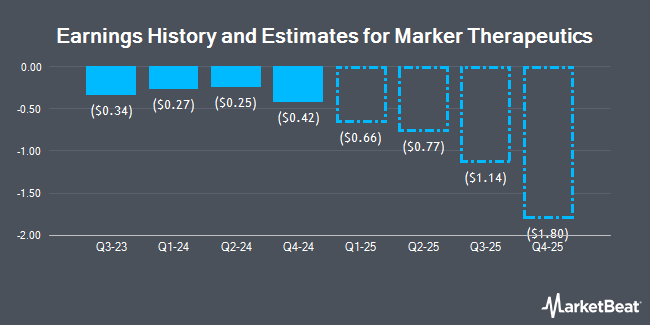 Receive News & Ratings for TapImmune Daily - Enter your email address below to receive a concise daily summary of the latest news and analysts' ratings for TapImmune and related companies with MarketBeat.com's FREE daily email newsletter.