Sevcon's (SEV) "Sell" Rating Reiterated at Canaccord Genuity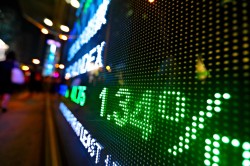 Canaccord Genuity reaffirmed their sell rating on shares of Sevcon (NASDAQ:SEV) in a report released on Thursday morning.
Sevcon stock opened at $21.97 on Thursday. Sevcon has a twelve month low of $8.10 and a twelve month high of $22.11.
About Sevcon
Sevcon, Inc designs and sells motor controllers for zero emission electric and hybrid vehicles (EVs), under the Sevcon name. The Company's controls are used to vary the speed and movement of vehicles to integrate specialized functions and to optimize the energy consumption of the vehicle's power source.
Featured Story: Intrinsic Value
Receive News & Ratings for Sevcon Daily - Enter your email address below to receive a concise daily summary of the latest news and analysts' ratings for Sevcon and related companies with MarketBeat.com's FREE daily email newsletter.