BlackRock Inc. Acquires New Position in Oramed Pharmaceuticals, Inc. (ORMP)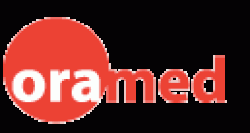 BlackRock Inc. acquired a new position in Oramed Pharmaceuticals, Inc. (NASDAQ:ORMP) in the second quarter, according to its most recent Form 13F filing with the Securities & Exchange Commission. The institutional investor acquired 28,041 shares of the biotechnology company's stock, valued at approximately $209,000. BlackRock Inc. owned approximately 0.16% of Oramed Pharmaceuticals at the end of the most recent reporting period.
A number of brokerages have recently issued reports on ORMP. ValuEngine cut shares of Oramed Pharmaceuticals from a "hold" rating to a "sell" rating in a research note on Tuesday, September 4th. HC Wainwright set a $25.00 price objective on shares of Oramed Pharmaceuticals and gave the stock a "buy" rating in a research note on Tuesday, October 9th.
ORMP opened at $4.13 on Tuesday. The firm has a market cap of $70.49 million, a P/E ratio of -5.23 and a beta of 0.59. Oramed Pharmaceuticals, Inc. has a fifty-two week low of $3.91 and a fifty-two week high of $9.74.
TRADEMARK VIOLATION NOTICE: This story was first published by Daily Political and is the sole property of of Daily Political. If you are viewing this story on another site, it was illegally stolen and reposted in violation of U.S. and international copyright & trademark laws. The original version of this story can be read at https://www.dailypolitical.com/2018/11/20/blackrock-inc-acquires-new-position-in-oramed-pharmaceuticals-inc-ormp.html.
Oramed Pharmaceuticals Company Profile
Oramed Pharmaceuticals Inc engages in the research and development of pharmaceutical solutions for the use of orally ingestible capsules or pills for delivery of polypeptides. Its product portfolio includes ORMD-0801, an oral insulin capsule, which has completed Phase IIb clinical trials for the treatment of diabetes; and ORMD-0901, an analog for GLP-1 gastrointestinal hormone, which has completed Phase Ib clinical trials for the treatment of type 2 diabetes.
Recommended Story: What are the benefits of a balanced fund?
Want to see what other hedge funds are holding ORMP? Visit HoldingsChannel.com to get the latest 13F filings and insider trades for Oramed Pharmaceuticals, Inc. (NASDAQ:ORMP).
Receive News & Ratings for Oramed Pharmaceuticals Daily - Enter your email address below to receive a concise daily summary of the latest news and analysts' ratings for Oramed Pharmaceuticals and related companies with MarketBeat.com's FREE daily email newsletter.