Brokerages Expect Sierra Metals Inc. (SMTS) Will Post Quarterly Sales of $52.37 Million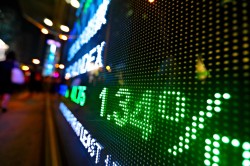 Analysts expect Sierra Metals Inc. (NASDAQ:SMTS) to announce sales of $52.37 million for the current quarter, according to Zacks Investment Research. Two analysts have issued estimates for Sierra Metals' earnings. The highest sales estimate is $54.11 million and the lowest is $50.63 million. Sierra Metals reported sales of $51.17 million during the same quarter last year, which indicates a positive year over year growth rate of 2.3%. The business is expected to issue its next quarterly earnings report on Thursday, March 28th.
On average, analysts expect that Sierra Metals will report full year sales of $232.79 million for the current financial year, with estimates ranging from $227.98 million to $239.00 million. For the next fiscal year, analysts expect that the firm will post sales of $261.12 million, with estimates ranging from $234.35 million to $285.00 million. Zacks Investment Research's sales calculations are a mean average based on a survey of research firms that that provide coverage for Sierra Metals.
Shares of NASDAQ SMTS opened at $2.38 on Thursday. Sierra Metals has a 52 week low of $2.13 and a 52 week high of $3.00.
See Also:
What does the Dow Jones Industrial Average (DJIA) measure?

Get a free copy of the Zacks research report on Sierra Metals (SMTS)
For more information about research offerings from Zacks Investment Research, visit Zacks.com
Receive News & Ratings for Sierra Metals Daily - Enter your email address below to receive a concise daily summary of the latest news and analysts' ratings for Sierra Metals and related companies with MarketBeat.com's FREE daily email newsletter.