Informa PLC (INF) Receives GBX 869.75 Average Target Price from Analysts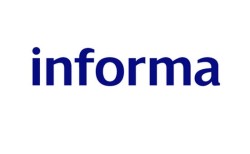 Shares of Informa PLC (LON:INF) have received an average recommendation of "Buy" from the sixteen analysts that are presently covering the stock, MarketBeat reports. Four equities research analysts have rated the stock with a hold recommendation, eleven have issued a buy recommendation and one has given a strong buy recommendation to the company. The average 12 month price target among analysts that have issued ratings on the stock in the last year is GBX 869.75 ($11.36).
Several research analysts have recently weighed in on INF shares. JPMorgan Chase & Co. lifted their price objective on Informa from GBX 803 ($10.49) to GBX 812 ($10.61) and gave the stock a "neutral" rating in a research report on Friday, October 5th. Barclays lowered their price objective on Informa from GBX 940 ($12.28) to GBX 885 ($11.56) and set an "overweight" rating for the company in a research report on Friday, September 28th. Shore Capital reissued a "top pick" rating on shares of Informa in a research report on Thursday, January 3rd. Goldman Sachs Group reissued a "buy" rating and issued a GBX 991 ($12.95) price objective (down from GBX 996 ($13.01)) on shares of Informa in a research report on Friday, December 14th. Finally, Deutsche Bank reaffirmed a "buy" rating on shares of Informa in a research report on Friday, November 2nd.
INF traded up GBX 12.40 ($0.16) during midday trading on Tuesday, hitting GBX 660.60 ($8.63). 2,408,059 shares of the company were exchanged, compared to its average volume of 3,640,000. Informa has a 1-year low of GBX 624.50 ($8.16) and a 1-year high of GBX 773 ($10.10).
About Informa
Informa plc engages in business intelligence, academic publishing, and knowledge and events businesses worldwide. The company operates through Academic Publishing, Business Intelligence, Global Exhibitions, and Knowledge & Networking segments. The Academic Publishing segment publishes academic books and journals in print and digital formats for university libraries and departments, specialist research institutions, and individuals in the areas of humanities and social sciences, science, technology, and medicine.
See Also: What does the Dow Jones Industrial Average (DJIA) measure?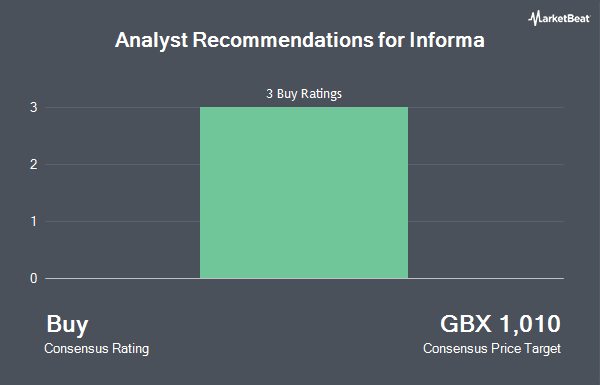 Receive News & Ratings for Informa Daily - Enter your email address below to receive a concise daily summary of the latest news and analysts' ratings for Informa and related companies with MarketBeat.com's FREE daily email newsletter.