Insider Selling: AMCON Distributing Co (DIT) Insider Sells 24,457 Shares of Stock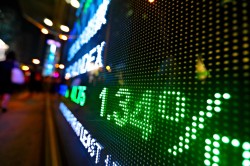 AMCON Distributing Co (NYSEAMERICAN:DIT) insider Kathleen M. Evans sold 24,457 shares of the stock in a transaction dated Tuesday, March 12th. The stock was sold at an average price of $92.50, for a total value of $2,262,272.50. The transaction was disclosed in a filing with the SEC, which is available at this hyperlink.
DIT stock opened at $92.61 on Friday. AMCON Distributing Co has a twelve month low of $77.00 and a twelve month high of $105.00.
AMCON Distributing (NYSEAMERICAN:DIT) last posted its quarterly earnings results on Friday, January 18th. The company reported $1.99 earnings per share for the quarter. The company had revenue of $344.73 million during the quarter.
The business also recently declared a quarterly dividend, which was paid on Monday, March 4th. Shareholders of record on Monday, February 11th were paid a $0.18 dividend. The ex-dividend date was Friday, February 8th. This represents a $0.72 dividend on an annualized basis and a yield of 0.78%.
A hedge fund recently raised its stake in AMCON Distributing stock. Willis Investment Counsel raised its stake in AMCON Distributing Co (NYSEAMERICAN:DIT) by 11.1% in the third quarter, according to the company in its most recent disclosure with the Securities & Exchange Commission. The institutional investor owned 22,922 shares of the company's stock after purchasing an additional 2,293 shares during the quarter. Willis Investment Counsel owned approximately 3.70% of AMCON Distributing worth $1,993,000 at the end of the most recent reporting period.
TRADEMARK VIOLATION WARNING: "Insider Selling: AMCON Distributing Co (DIT) Insider Sells 24,457 Shares of Stock" was published by Daily Political and is the property of of Daily Political. If you are reading this piece of content on another domain, it was illegally copied and republished in violation of international copyright & trademark law. The legal version of this piece of content can be read at https://www.dailypolitical.com/2019/03/15/insider-selling-amcon-distributing-co-dit-insider-sells-24457-shares-of-stock.html.
About AMCON Distributing
AMCON Distributing Company, together with its subsidiaries, engages in the wholesale distribution of consumer products in the Central, Rocky Mountain, and Southern regions of the United States. It operates through two segments, Wholesale Distribution and Retail Health Food. The Wholesale Distribution segment distributes consumer products, including cigarettes and tobacco products, candy and other confectionery, beverages, groceries, paper products, health and beauty care products, frozen and chilled products, and institutional foodservice products.
Recommended Story: Options Trading – What is a Straddle?
Receive News & Ratings for AMCON Distributing Daily - Enter your email address below to receive a concise daily summary of the latest news and analysts' ratings for AMCON Distributing and related companies with MarketBeat.com's FREE daily email newsletter.