$932.40 Million in Sales Expected for Brink's (BCO) This Quarter
March 25th, 2019 -
Comments Off

on $932.40 Million in Sales Expected for Brink's (BCO) This Quarter
-
Filed Under
- by
Latisha Jones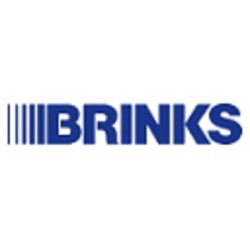 Brokerages expect Brink's (NYSE:BCO) to announce sales of $932.40 million for the current quarter, according to Zacks Investment Research. Two analysts have made estimates for Brink's' earnings, with the lowest sales estimate coming in at $929.00 million and the highest estimate coming in at $935.80 million. Brink's posted sales of $853.30 million in the same quarter last year, which would indicate a positive year over year growth rate of 9.3%. The company is scheduled to issue its next quarterly earnings results on Wednesday, April 24th.
According to Zacks, analysts expect that Brink's will report full-year sales of $3.76 billion for the current fiscal year, with estimates ranging from $3.75 billion to $3.79 billion. For the next financial year, analysts forecast that the business will report sales of $4.02 billion, with estimates ranging from $3.92 billion to $4.11 billion. Zacks Investment Research's sales calculations are an average based on a survey of analysts that follow Brink's.
Brink's (NYSE:BCO) last issued its quarterly earnings data on Wednesday, February 6th. The business services provider reported $1.05 earnings per share for the quarter, topping the Zacks' consensus estimate of $1.00 by $0.05. Brink's had a positive return on equity of 68.11% and a negative net margin of 0.96%. The firm had revenue of $907.70 million for the quarter, compared to analyst estimates of $925.06 million. During the same period last year, the company earned $0.95 EPS. The business's quarterly revenue was up .5% compared to the same quarter last year.
Separately,
Zacks Investment Research
upgraded Brink's from a "sell" rating to a "hold" rating in a research report on Friday, February 1st. Two equities research analysts have rated the stock with a hold rating and three have given a buy rating to the company's stock. The company currently has an average rating of "Buy" and a consensus target price of $93.00.
In related news, CFO Ronald James Domanico bought 3,000 shares of the company's stock in a transaction on Friday, March 8th. The shares were acquired at an average cost of $72.39 per share, with a total value of $217,170.00. The purchase was disclosed in a legal filing with the Securities & Exchange Commission, which is available at this link. Also, Director Susan E. Docherty sold 9,400 shares of the business's stock in a transaction on Thursday, February 14th. The stock was sold at an average price of $77.39, for a total value of $727,466.00. Following the completion of the sale, the director now directly owns 8,301 shares in the company, valued at $642,414.39. The disclosure for this sale can be found here. Over the last 90 days, insiders have purchased 18,000 shares of company stock worth $1,309,720 and have sold 23,924 shares worth $1,829,571. Insiders own 1.05% of the company's stock.
A number of institutional investors have recently added to or reduced their stakes in BCO. Quantamental Technologies LLC purchased a new stake in Brink's in the fourth quarter worth about $44,000. NumerixS Investment Technologies Inc bought a new stake in shares of Brink's in the 4th quarter valued at approximately $44,000. Bremer Trust National Association bought a new stake in shares of Brink's in the 4th quarter valued at approximately $86,000. ETF Managers Group LLC lifted its stake in shares of Brink's by 18.1% in the 4th quarter. ETF Managers Group LLC now owns 1,865 shares of the business services provider's stock valued at $121,000 after purchasing an additional 286 shares during the last quarter. Finally, Ffcm LLC raised its holdings in shares of Brink's by 1,899.1% in the fourth quarter. Ffcm LLC now owns 2,199 shares of the business services provider's stock worth $142,000 after buying an additional 2,089 shares during the period. 98.36% of the stock is currently owned by institutional investors and hedge funds.
Shares of NYSE BCO traded up $0.03 during mid-day trading on Friday, hitting $75.89. 87,605 shares of the stock traded hands, compared to its average volume of 340,822. The company has a quick ratio of 1.42, a current ratio of 1.42 and a debt-to-equity ratio of 8.83. Brink's has a 52 week low of $59.08 and a 52 week high of $85.00. The firm has a market capitalization of $3.77 billion, a PE ratio of 21.93, a P/E/G ratio of 1.24 and a beta of 1.59.
The company also recently declared a quarterly dividend, which was paid on Friday, March 1st. Investors of record on Friday, February 8th were given a dividend of $0.15 per share. The ex-dividend date of this dividend was Thursday, February 7th. This represents a $0.60 annualized dividend and a dividend yield of 0.79%. Brink's's dividend payout ratio is presently 17.34%.
About Brink's
The Brink's Company provides secure transportation, cash management, and other security-related services worldwide. The company offers cash-in-transit services, including armored vehicle transportation of valuables; automated teller machine (ATM) services, such as cash replenishment, replenishment forecasting, cash optimization, ATM remote monitoring, service call dispatching, transaction processing, installation, and first and second line maintenance; and network infrastructure services.
Featured Story: What is a bull market?

Get a free copy of the Zacks research report on Brink's (BCO)
For more information about research offerings from Zacks Investment Research, visit Zacks.com
Receive News & Ratings for Brink's Daily - Enter your email address below to receive a concise daily summary of the latest news and analysts' ratings for Brink's and related companies with MarketBeat.com's FREE daily email newsletter.