ICC Holdings Inc (NASDAQ:ICCH) Sees Significant Decrease in Short Interest
July 12th, 2019 -
Comments Off

on ICC Holdings Inc (NASDAQ:ICCH) Sees Significant Decrease in Short Interest
-
Filed Under
- by
Jeff Wilder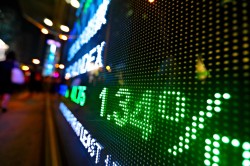 ICC Holdings Inc (NASDAQ:ICCH) was the recipient of a large drop in short interest in June. As of June 30th, there was short interest totalling 100 shares, a drop of 50.0% from the May 30th total of 200 shares. Currently, 0.0% of the shares of the stock are short sold. Based on an average trading volume of 400 shares, the days-to-cover ratio is currently 0.3 days.
An institutional investor recently raised its position in ICC stock. M3F Inc. raised its holdings in shares of ICC Holdings Inc (NASDAQ:ICCH) by 19.3% during the first quarter, according to the company in its most recent Form 13F filing with the Securities & Exchange Commission. The institutional investor owned 190,531 shares of the company's stock after buying an additional 30,833 shares during the period. ICC comprises 2.4% of M3F Inc.'s investment portfolio, making the stock its 18th largest position. M3F Inc. owned 5.76% of ICC worth $2,667,000 as of its most recent SEC filing. Institutional investors own 10.52% of the company's stock.
Shares of NASDAQ ICCH traded down $0.06 during midday trading on Friday, reaching $13.46. 110 shares of the stock were exchanged, compared to its average volume of 517. The stock has a market capitalization of $44.66 million, a P/E ratio of 54.08 and a beta of 0.14. ICC has a 52-week low of $13.01 and a 52-week high of $15.80. The company has a debt-to-equity ratio of 0.06, a current ratio of 1.19 and a quick ratio of 1.19. The stock's 50 day simple moving average is $14.07.
ICC (NASDAQ:ICCH) last released its earnings results on Monday, May 6th. The company reported $0.10 earnings per share (EPS) for the quarter. ICC had a net margin of 1.42% and a return on equity of 1.25%. The business had revenue of $14.98 million for the quarter.
ICC Company Profile
ICC Holdings, Inc, through its subsidiary, Illinois Casualty Company, provides property and casualty insurance products to the food and beverage industry in the United States. The company offers commercial multi-peril, liquor liability, workers' compensation, and umbrella liability insurance products.
Recommended Story: What is a Fiduciary?
Receive News & Ratings for ICC Daily - Enter your email address below to receive a concise daily summary of the latest news and analysts' ratings for ICC and related companies with MarketBeat.com's FREE daily email newsletter.