Deswell Industries, Inc. (NASDAQ:DSWL) Sees Significant Drop in Short Interest
July 13th, 2019 -
Comments Off

on Deswell Industries, Inc. (NASDAQ:DSWL) Sees Significant Drop in Short Interest
-
Filed Under
- by
Latisha Jones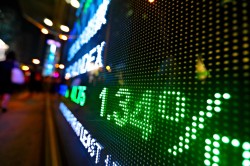 Deswell Industries, Inc. (NASDAQ:DSWL) was the target of a large decline in short interest in June. As of June 30th, there was short interest totalling 400 shares, a decline of 77.8% from the May 30th total of 1,800 shares. Currently, 0.0% of the company's stock are short sold. Based on an average trading volume of 7,700 shares, the days-to-cover ratio is currently 0.1 days.
A hedge fund recently bought a new stake in Deswell Industries stock. Bessemer Group Inc. bought a new stake in shares of Deswell Industries, Inc. (NASDAQ:DSWL) in the 4th quarter, according to its most recent filing with the Securities & Exchange Commission. The firm bought 22,100 shares of the technology company's stock, valued at approximately $67,000. Bessemer Group Inc. owned about 0.14% of Deswell Industries as of its most recent filing with the Securities & Exchange Commission. 4.18% of the stock is owned by institutional investors and hedge funds.
Deswell Industries stock remained flat at $$2.71 during trading hours on Friday. The company's stock had a trading volume of 3,884 shares, compared to its average volume of 8,895. The stock's 50 day simple moving average is $2.84. Deswell Industries has a fifty-two week low of $2.47 and a fifty-two week high of $3.53.
The company also recently disclosed a Semi-Annual dividend, which was paid on Friday, July 12th. Shareholders of record on Tuesday, June 25th were given a dividend of $0.07 per share. This is a boost from Deswell Industries's previous Semi-Annual dividend of $0.06. The ex-dividend date was Monday, June 24th.
About Deswell Industries
Deswell Industries, Inc manufactures and sells injection-molded plastic parts and components, electronic products and subassemblies, and metallic molds and accessory parts for original equipment manufacturers and contract manufacturers. It produces a range of plastic parts and components that are used in the manufacture of consumer and industrial products, which include plastic components of electronic entertainment products; cases for flashlights, telephones, paging machines, projectors, and alarm clocks; toner cartridges and cases for photocopy and printer machines; and parts for electrical products, such as air-conditioning and ventilators, as well as parts for audio equipment and cases, and key tops for personal organizers and remote controls; double injection caps and baby products; parts for medical products comprising apparatus for blood tests; laser key caps; and automobile components.
Further Reading: Why is cost of goods sold important?
Receive News & Ratings for Deswell Industries Daily - Enter your email address below to receive a concise daily summary of the latest news and analysts' ratings for Deswell Industries and related companies with MarketBeat.com's FREE daily email newsletter.