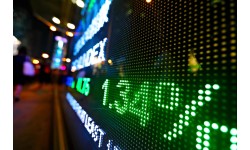 Tongdao Liepin Group (OTCMKTS:TGDLF) saw a significant increase in short interest during the month of May. As of May 28th, there was short interest totalling 142,800 shares, an increase of 17,750.0% from the May 13th total of 800 shares. Based on an average trading volume of 100,800 shares, the short-interest ratio is currently 1.4 days.
Shares of OTCMKTS:TGDLF remained flat at $$2.85 during trading on Friday. 60,000 shares of the stock traded hands, compared to its average volume of 44,600. Tongdao Liepin Group has a 12 month low of $2.59 and a 12 month high of $3.31.
Separately, JPMorgan Chase & Co. raised shares of Tongdao Liepin Group from a "neutral" rating to an "overweight" rating in a research note on Thursday, April 15th.
About Tongdao Liepin Group
Tongdao Liepin Group, an investment holding company, operates an online talent services platform in the People's Republic of China. The company operates Liepin, a talent acquisition platform, which offers online recruitment services for headhunters, business users, and individual users. It also operates Duomian, a video-based talent platform that allows job descriptions of business users and self-introductions of individual users in short video format; Xunhou, a staffing platform, which provides staffing SaaS solutions, such as human resource outsourcing, recruitment outsourcing, personnel agency, and campus recruitment; Lebanban, a training and assessment platform that offers employee learning and development solutions comprising training courses and employee performance evaluation; and Wenjuanxing, a survey SaaS platform, which provides data collection, storage, and analysis, as well as offers Liepin Campus, a campus recruitment solution, including online/offline campus presentation, employer branding, etc.
Read More: What is the CAC 40 Index?
Receive News & Ratings for Tongdao Liepin Group Daily - Enter your email address below to receive a concise daily summary of the latest news and analysts' ratings for Tongdao Liepin Group and related companies with MarketBeat.com's FREE daily email newsletter.