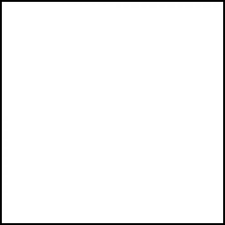 United Maritime Co. (NASDAQ:USEA – Get Free Report) declared a quarterly dividend on Tuesday, August 1st, Zacks reports. Investors of record on Friday, September 22nd will be given a dividend of 0.075 per share on Friday, October 6th. This represents a $0.30 dividend on an annualized basis and a yield of 11.49%. The ex-dividend date is Thursday, September 21st.
United Maritime Stock Performance
United Maritime stock opened at 2.61 on Tuesday. The company has a 50 day moving average price of 2.50 and a 200 day moving average price of 2.69. United Maritime has a 52 week low of 1.47 and a 52 week high of 4.69. The company has a quick ratio of 0.55, a current ratio of 0.57 and a debt-to-equity ratio of 0.57.
United Maritime (NASDAQ:USEA – Get Free Report) last issued its earnings results on Thursday, August 3rd. The company reported -0.37 earnings per share (EPS) for the quarter. The business had revenue of 10.01 million for the quarter.
Institutional Investors Weigh In On United Maritime
An institutional investor recently bought a new position in United Maritime stock. Renaissance Technologies LLC acquired a new stake in United Maritime Co. (
NASDAQ:USEA
–
Free Report
) in the 4th quarter, according to the company in its most recent disclosure with the SEC. The fund acquired 32,861 shares of the company's stock, valued at approximately $145,000. Renaissance Technologies LLC owned about 0.46% of United Maritime at the end of the most recent quarter. Institutional investors own 1.17% of the company's stock.
About United Maritime
United Maritime Corporation, a shipping company, specializing in seaborne transportation services worldwide. It operates a fleet of one LR2 tanker vessel, three Capesize dry bulk vessels, one Kamsarmax dry bulk vessel, and one Panamax dry bulk vessel with an aggregate cargo-carrying capacity of approximately 795,812 dwt.
Featured Stories
Receive News & Ratings for United Maritime Daily - Enter your email address below to receive a concise daily summary of the latest news and analysts' ratings for United Maritime and related companies with MarketBeat.com's FREE daily email newsletter.